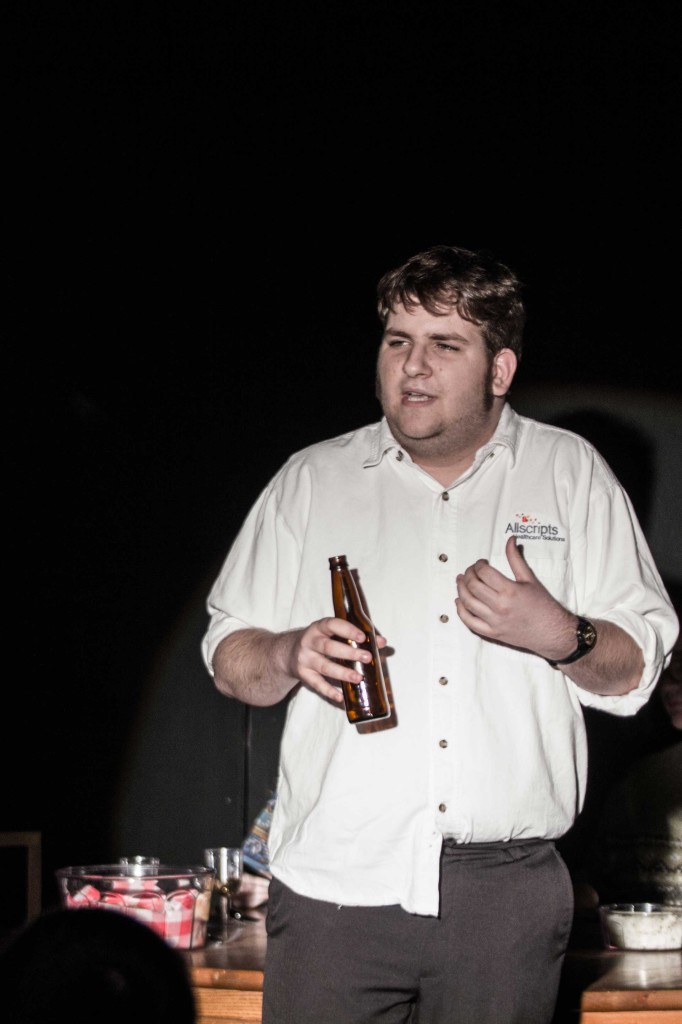 Nick Popiel
Sitting in the front row of the Black Box on Saturday, April 26, I had an unobstructed view of the students performing in the Black Box Theater Festival.
The Black Box Theater Festival is an event that the Thespian Club puts together once a year. Skits are student written and directed, giving student writers a chance to showcase their creativity.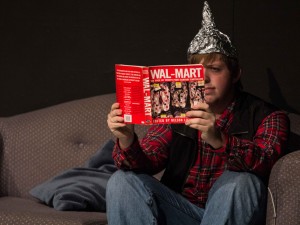 The theater department never ceases to impress me with their talent. There is never just one performer that does a great job, they all do, and they all make it look effortless.
As I watched the five skits and the two improv sessions, I laughed until my sides ached and I couldn't breath. The rest of the crowd shared in my enthusiasm and burst into applause at the end of each skit.
While many of the performers have mastered comedy, some took on a more serious tone for the skit "Seamless," which was written and directed by junior Beatrice "B" Adams and senior Katie Davis.
"Seamless" told the story of a seemingly ideal family that falls apart after the father loses his job and becomes an alcoholic. Throughout the skit, each character had his or her moment to discuss his or her life situations, making it seem even more realistic.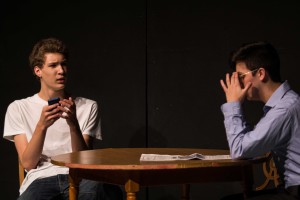 Honestly, I was surprised by the performances in "Seamless" because I haven't seen a skit that serious in the Black Box Theater Festival before, but the performers pulled it off beautifully. I give my congratulations to Adams and Davis for creating a compelling story that captivated the audience and gave me goosebumps.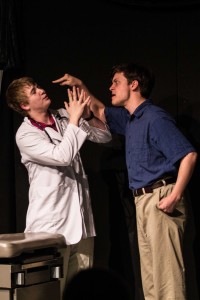 Another skit I especially liked was "Playing Doctor," which was written by Nathaniel Hoopes.
In "Playing Doctor," a hospital janitor, played by junior Isaac Leibold, decides he wants to be more than a janitor, so he knocks out the new doctor, played by sophomore Steele Jacobs, backstage and pretends to be him for a day.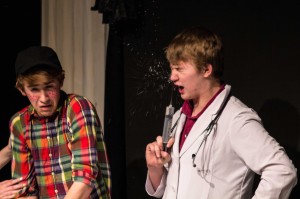 While "Seamless" and "Playing Doctor" stuck out to me, each skit contributed immensely to the entertainment value of the festival as a whole. The Thespian Club should pride themselves on producing another quality show that many people thoroughly enjoyed.