FEATURE: Student Actors Manage Careers
Showcasing students professional acting
Jasmine Clock  
Movie stars walking around a high school in Kansas seems like something out of a dream, but it isn't so far from the truth. With a passion for acting, some students are on the path to live out their Hollywood dreams. 
For Junior Jasmine Clock, she first felt the pull to professional acting when she watched Jessie, a popular Disney sitcom. 
"That was the first awakening [for me] of the process with how films are being made… I just felt really drawn to it," Clock said. 
After watching the show, Clock began going to the set with her parents who work in the film industry. Later, Clock began as an extra in various shows, which eventually led to significant mentorship opportunities.
"I've been trained by Rod [Rodney] Rowland and I'm also working with an actress right now," Clock said.
Currently, Clock's passion for acting can make balancing school life difficult while involved in other activities such as the girls basketball team. However, the actress doesn't allow that to withhold her from her dreams. 
Julia Ruddy 
For senior Julia Ruddy, acting played a role in her life early on. She started doing theatrical acting in second grade, then signed to an agency in seventh grade. Her career thus far has taken several different routes.
When Ruddy was seven she was in a feature length film called Kick Me, which premiered on Dec. 6 at the San Francisco Film Festival. 
Additionally, Ruddy has been involved with numerous commercials including Microsoft and Intel. Currently, film acting is "not a very prominent part" of her life, but theatrical acting continues to be a commitment for Ruddy.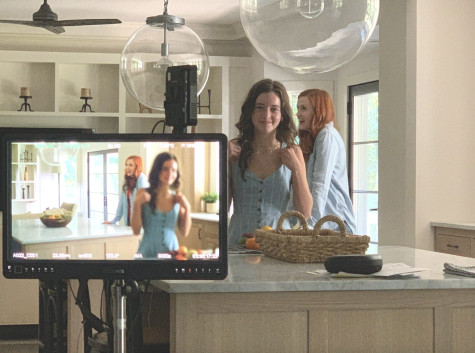 Moving Forward
Acting consumes a considerable amount of time in these students' lives, but this process doesn't take away from passion in Clock and Ruddy that sparked at a young age.
"Only do it if it makes you happy… you have to enjoy the process," Clock said.