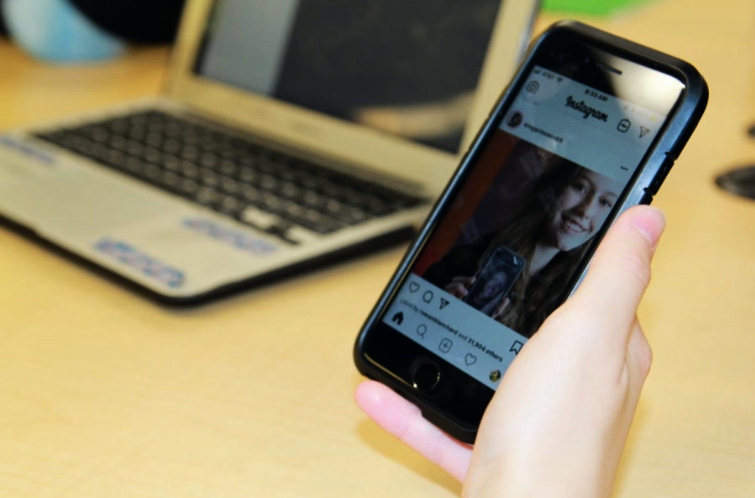 As virtual learning becomes more popular, the Lawrence School District voted in 2017 to give students personal laptops which they can use for the duration of the school year. 
By using certain tools like Google Classroom, teachers are able to upload assignments online so that they are accessible to students at any time. Students also use apps like Quizlet and Quizlet Live for studying, Kahoot for in-class practice, and multiple Google Add-Ons such as Google Docs and Google Slides for project collaboration.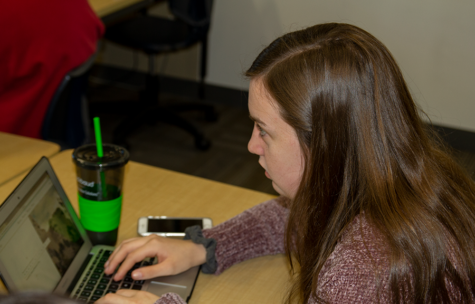 The transition to technologically-based education has left students with mixed emotions.   
"It's been able to fill the gap between what I know and what I don't know," senior Danny Sola said. "Whenever I have a class and I need to figure out how to do something, instead of waiting I'm able to go online and watch videos."
From what senior Will Davis has seen, teachers use the new teaching style to their advantage.
"It's a lot more organized. They can kind of keep everyone under one roof and not have hundreds of papers coming in. It gives them the choice of what platform they want," Davis said.
Emma Milburn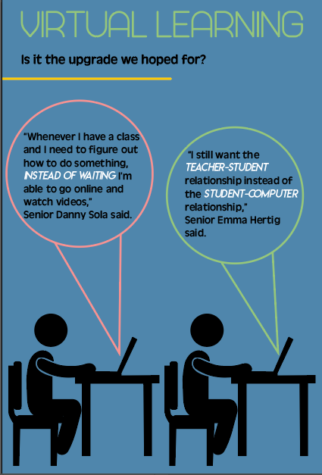 However, with the increasing use of virtual education, some students are concerned about losing the social aspect of school. Having access to all class content online often leads to less in-class communication with peers. 
"I don't want virtual learning to be an excuse to not have a teacher interact with you, " senior Emma Hertig said. "I still want the teacher-student relationship instead of student-computer relationship.
Along with losing some social interaction, computers also provide a distraction to students. They can simply open a new tab and play games in class with the disguise of doing classwork. Even at home, it's easy to get off task with access to websites like Netflix or online shopping stores.
"I find it kind of difficult to have everything on Google Classroom or online," senior Ethan Bradford said. "It's hard to focus because I want to play games on my computer."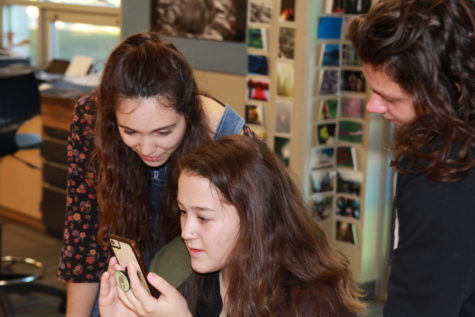 With today's education system advancing the way it is, students must adapt to a modernized teaching style and utilize new learning techniques. While some students appreciate the efficiency and organization of online schooling, others believe it is detrimental to their social skills and ability to focus. The benefit of the one-to-one devices remains undecided among the student body.