Football team adapts to new leadership, upholds past priorities
Football team adjusts to new leadership while maintaining past goals
The ambitions of Free State football have remained the same since its establishment: dominate competition and demonstrate sportsmanship. With past head coach Bob Lisher announcing his retirement last year along with key senior graduating, multiple coaches and players have stepped up to fulfill the team's objectives.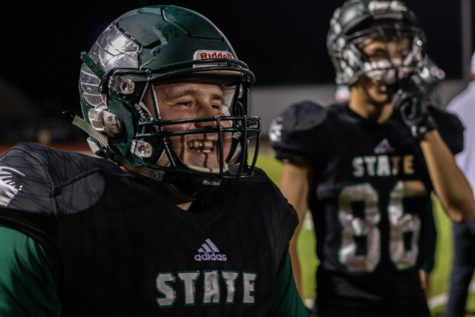 In light of Lisher's retirement, Kevin Stewart has taken on the position of new head coach. While preparing his players day by day with the post-season quickly approaching, Stewart has had to accommodate to the mandatory challenges that come with the role of leading a team.
"The most difficult part [of coaching a new team] is time," Stewart said. "It takes time to adjust—for everyone to figure out how I operate, to figure out offense and defense expectations, and build relationships with people. It just takes time for everyone to get used to change." 
Even when facing unfamiliar conditions like new plays, call signs and coaching schemes, players remain optimistic and prepared to step onto the field. Expectations to endure and overcome challenges have remained a priority throughout every practice.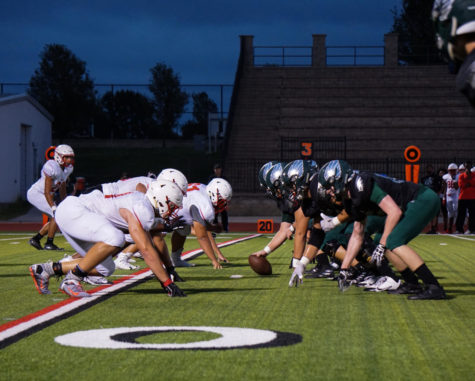 "My outlook is that each week we're going to get better and better," senior defensive end Devon Buck said. "I truly believe that this team has something special that previous Free State teams have never had before. We can take this all the way, week by week and get better." 
Buck additionally described how accommodating to the transition of coaches has been an overall easy process, allowing him and the team to trust Stewart's capabilities in taking initiative towards success.
"Adapting to the coach for me has been pretty easy," Buck said, "I think he's a great coach, and I believe that if the whole team is bought in then we can have a lot of success."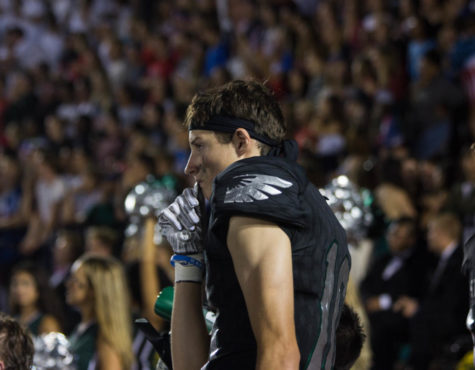 Relationships and commitment continue to strengthen as the season progresses. Seniors have begun to step up and establish the tone for the year. Leadership has been exceptionally strong this season, with younger team members having the opportunity to learn from multiple D1 college-bound athletes such as defensive back/quarterback Malik Berry and Nebraska committed left guard Turner Corcoran. 
Skill and athleticism remain present in the underclassmen as well. Athletes like junior running back Tyler Bowden, junior inside linebacker Gage Callahan and sophomore nose tackle Tai Newhouse have been showcasing the potential of future Firebird football. 
"[I] just learn as much as possible, take what I learn and give it all to the sophomores and juniors that will step up for next year," Callahan said.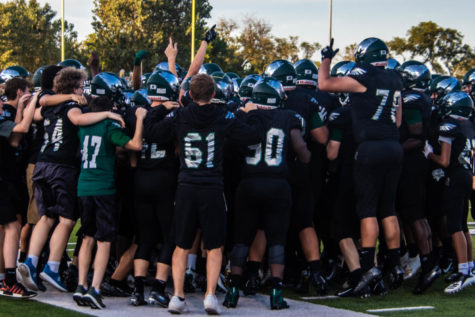 With shoes to fill and expectations to reach, team members feel they have the talent and dedication to complete a successful season. However, while winning the State game seems to be every player's goal, Stewart's ultimate objectives lie far from just a championship.
"My ultimate goal is to really see the seniors have a good year and hopefully all graduate," Stewart said. "They should have a special season and they should have the opportunity to reflect and say that was a good experience."
Leave a Comment