Living the Dream at Dreamworks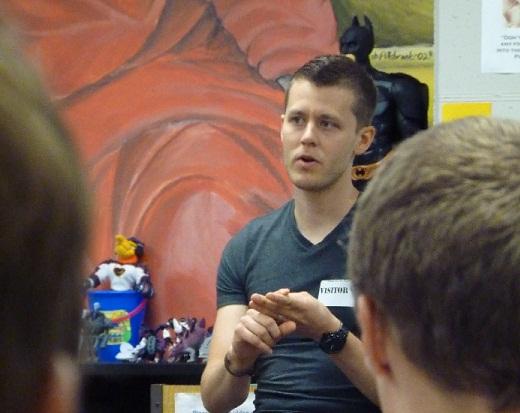 rosemary newsome, reporter
August 22, 2012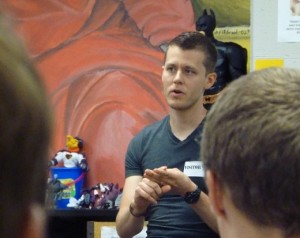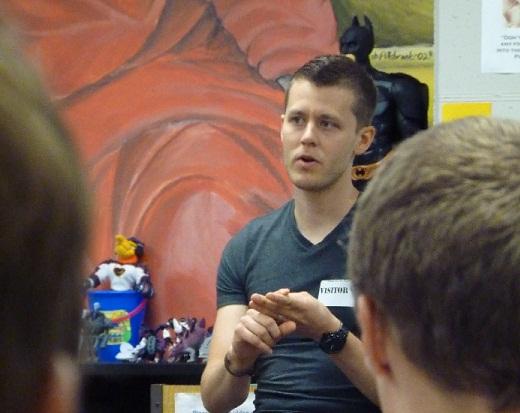 On August, 22nd, Hamilton Lewis, a former firebird and co-creator of Kung Fu Panda 2, came back to visit his alma mater.
Since his youth, Lewis always had an interest in sci-fi and computer generated movies, sparking his decision to get involved with the art department in Junior High. Lewis' curiosity quickly turned into a hobby, as he joined the Firebird Production staff and created an extensive art portfolio at Free State.
With encouragement from his art teacher, Lewis took two film and special effects classes at USC the summer before his senior year- a key experience that helped him decide on a career.
Striving to be an innovative film maker, Lewis pursued computer animation at Ringling College of Art and Design. His originality and talent earned him a student academy award for his senior thesis- Cadillac '59- and ultimately landed him a job with DreamWorks animation studio straight out of college.
These days Lewis is living his dream as a rough layout artist for one of the top employers in the world. The role of a rough layout artist is to use camera angles and subtle camera movements that match the rhythm of character movements in order to enhance the look and feel of the film.
Despite the fact that Lewis gets paid for doing what he loves, his career comes with frustrations. Sometimes scenes that he worked hard on have completely altered by the final stage of the movie. However, he has accepted that "what you start with is not what you end with" and change can be for the better.
Despite being a factor in the success of box office billionaires, perhaps Hamilton's greatest achievement is inspiring the students of his alma mater. From his own experiences, Lewis advised aspiring art students at Free State to watch YouTube animation shorts, perfect what they are most specifically interested in, know the background information, and be original in all of their ideas to get into a good school or job.
Mr. Smith, the film teacher at Free State, advises that having a general capability or knowledge of all aspects of film production make it easier in perfecting specific tasks. "Take the classes and write, shoot, edit, produce. Just get your feet wet," Smith recommends.
College admissions are looking for students with a variety of skills unless students have mastered a precise talent. "A student who has a pretty specific and pretty incredible God-given talent . . . should focus on that," says Smith.
Firebird senior, Sam Hearnen, who is interested in the drawing aspect of Lewis' career, was motivated by his presentation to work harder.
"He showed everyone that he had a dream to go do something and he did it. He put in the hard work. He's advocating to us that you can do the same thing if you really want," Hearnen said.
Lewis's lesson will inspire anyone with goals or aspirations.