FEATURE: Milton's Cafe: A Local Spot
The support form the Lawrence community for local black-owned business Milton's Cafe allows to thrive
During Black History Month, there are many ways to show your support for Lawrence's black community, such as supporting local black-owned businesses. 
One of many local black-owned businesses is Milton's Cafe, opened by David Lewis in 1997. The location lies at 901 New Hampshire St. It is a breakfast and lunch spot that's been a Lawrence staple for almost 30 years. 
"The Lawrence community is awesome," Lewis said. "People in this town have supported my business since I've been here in 1997."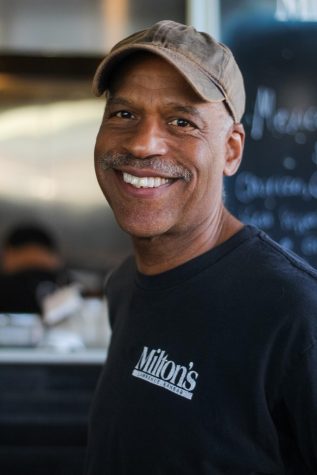 While the people of Lawrence have embraced Milton's, Lewis feels that the city isn't as inclusive as it could be considering there aren't many black-owned businesses in town. In addition to a lack of diversity, there is a lack of support for new business owners. 
"They need to consider the startup costs for new businesses, the permitting fees and just the obstacles that are in just the costs," Lewis said.  
However, one aspect of the city that has never failed Lewis has been the people of Lawrence.
"From students to professors and other business owners, it's been really rewarding," Lewis said.