"Wreck-It Ralph" and "Silver Linings Playbook"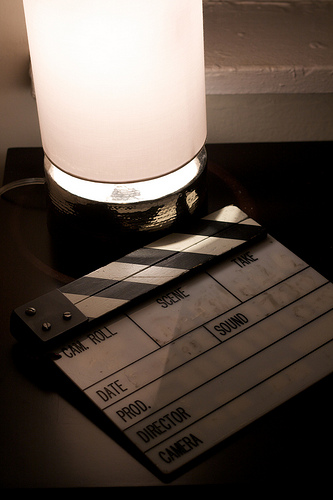 "Wreck-It Ralph"= chocolate cake
Disney/Pixar has a way of making adults laugh while entertaining everyone at the same time. Wreck-It Ralph gives the movie goer a huge slice of chocolate cake. The cake may be nothing entirely substantial; but the viewer will take away a good attitude. Don't confuse yourself that chocolate cake isn't worth seeing. Chocolate cake is absolutely worth it.
The plot wraps around Ralph, a building-smashing lovable guy, who doesn't want to be the bad guy of his arcade game. From this determination Ralph game hops to another game attempting to receive the accreditation he's always wanted. Following him is his competitor Fix It Felix Jr. who needs to get Ralph back to save their arcade game.  Viewers find good morals and a big-handed, cuddly smashing machine to relate to and still you'll be in love with the chocolate cake from start to finish.
Teens today don't know all the classic arcade games, but the fluidity of the story connects the viewer to the understanding of their electronic world.
Missed it in theaters? Mark your calendars for March 5th for the DVD release.
"Silver Linings Playbook"=Fried Rice
Silver Linings Playbook is the reason storytelling is fun.The script has no complexities of fancy fight scenes or explosions that cost large amounts of money. It doesn't have to. Silver Lining Playbook started as most movies do, a script, and from then on went on what it is a simple story with not so simple characters that bring the reality of their world alive. This filing movie provides substance giving the spice to the characters.
Patrick had been sentenced to eight months in a mental institution for beating a man, causing a restraining order to be put against him. At the start of the story Pat emerges determined to lift the order and see his wife again. From mutual friends Pat is introduced to Tiffany. With her own share of a troubled mental state she relates to him well and gives Pat the good kick he needed back in daily society. Jennifer Lawrence won audiences when she made Katiness come alive. Now she and Bradley Cooper bring realistic characters alive to a rather backwards love story. Many high school students may not fully grasp the mental struggles around this story, but in due time this is a story to see for the complexities that everyone possesses.
By the end the viewer may be wondering why Pat and Tiffany spent so much time in the middle of the street, but never would one question the emotion that the movie leaves in return.