October Concert Schedule
alt-J, Smallpools, Magic Man, New Politics, City and Colour and the 1975
Halloweenie Roast Night Two
Sold Out – Stubhub $89
All Ages
Wednesday, Oct. 29
Show Starts: 8 p.m.
Arvest Bank Theatre at The Midland
1228 Main St.
Kansas City, Mo. 64105
alt-J's music is a masterpiece. People in the Kansas City area will be able to hear alt-J live come Oct. 29 as alternative radio station, 96.5 the Buzz, hosts their annual Halloweenie Roast.
alt-J originally started as an English indie rock band, composed of Gwil Sainsbury, Joe Newman, Gus Unger-Hamilton and Thom Green. Since their start in Leeds, England, alt-J has been innovative with their music.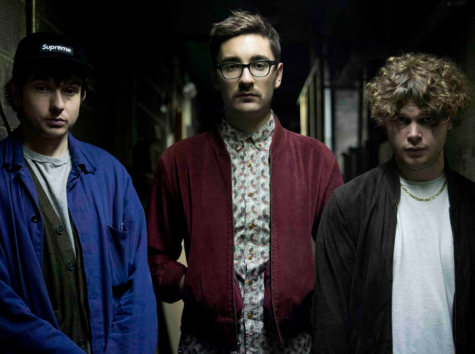 alt-J recently received acclaim for the hit song, "Breezeblocks." Since "Breezeblocks," most alternative casanovas hopped on board with alt-J and rightfully so.
Their first album "An Awesome Wave" won the prestigious British Barclaycard Mercury Prize.
Their second album "This Is All Yours" immediately went No. 1 on the UK charts. Their fame is only growing, selling out the Midland on presale.
Joining alt-J on tour will be alternative English rock band, Lovelife. Lovelife previously opened for another critically acclaimed American indie band, the Neighbourhood.
96.5 the Buzz Halloweenie Roast Night Two will prove to be a night to remember.
Smallpools and Magic Man
$9.65 per ticket
All Ages
Monday, Nov. 10
Show Starts: 7 p.m.
The Granada
1020 Massachusetts St.
Lawrence, Kan. 66049
Relatively unknown indie bands Smallpools and Magic Man will be at the Granada on Nov. 10.
Smallpools recently concluded a tour with indie rock band, Local Natives. Now they'll share the mainstage with Magic Man, another upcoming band. Magic Man just finished their tour as an opening act for another popular indie pop band, Walk the Moon.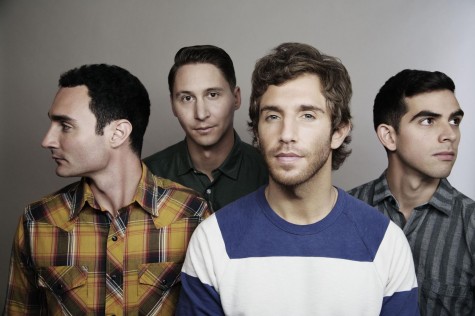 Smallpools recently released their four-track self-titled EP. Their single "Dreaming" reached No. 1 on the Hype machine and has 3 million views on YouTube.
Magic Man has two EPs, "Real Life Color" and "You are Here," along with one debut album, "Before the Waves." Their hit song "Paris" peaked at No. 33 on Billboard's Alternative Chart. GQ described "Before the Waves" as "12 tracks of alt joy."
New Politics
$17 per ticket
All Ages
Tuesday, Nov. 11
Show Starts: 7 p.m.
The Granada
1020 Massachusetts St.
Lawrence, Kan. 66049
All the way from Copenhagen, Denmark, New Politics will perform at the Granada on Nov. 11.
New Politics has released two studio albums. Their second album, "A Bad Girl in Harlem," featured the single "Harlem," which scored number four on the United States Alternative Charts and 34 on the United States Pop Charts.
Band Bad Suns will join New Politics. Bad Suns creates unique alternative music with just a strum of the guitar.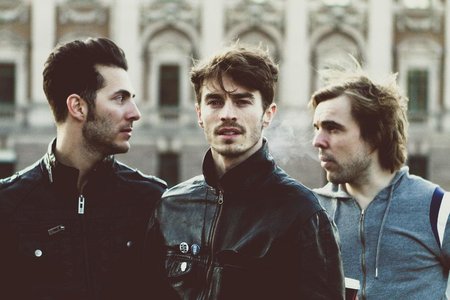 Comprised of Christo Bowman, Gavin Bennett, Miles Kottak and Ray Libby, Bad Suns received accolades for their latest album "Language & Perspective" from several notable music bloggers and professional sites. Their single "Cardiac Arrest" reached No. 15 on the United States Alternative Charts.
City and Colour
$30 per ticket
All Ages
Friday, Oct. 25
Show Starts: 8 p.m.
Arvest Bank Theatre at The Midland
1228 Main St.
Kansas City, Mo. 64105
Canadian singer-songwriter Dallas Green, also know as City and Colour, will make his way to Kansas City on Oct. 25.
Containing eerie lyrics and soft guitar with raspy vocals, City and Colour maintains folk music flare while reminding the listener of artists such as Mumford and Sons, Ed Sheeran and Birdy.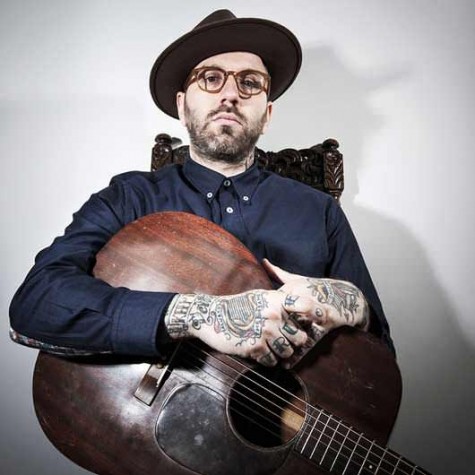 City and Colour's "The Hurry and the Harm" reached No. 1 on Canadian charts, No. 4 in Australia and No. 32 in the United States. Along with those awards, City and Colour won the Juno Award for Songwriter of the Year and was nominated for the Juno Award for Artist of the Year
The 1975
$38.09 per ticket
All Ages
Sunday, Nov. 9
Show Starts: 8 p.m.
Uptown Theater
3700 Broadway St.
Kansas City, Mo. 64111
On Nov. 4, the 1975 will perform in Uptown Theater.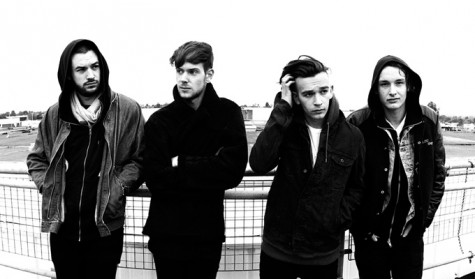 In the fall of 2013, the 1975 released their first self-titled album. The group received acclaim in the United States and the United Kingdom. Their debut album reached No. 1 on the U.K. and 28 on the U.S. charts.
Their singles "Chocolate" and "Sex" hit No. 29 and No. 35, respectively, on the U.S. Alternative Charts. These songs are even more popular on Youtube, with "Chocolate" at 17 million views and "Girls" at around 9 million.
Leave a Comment