Decemeber Concert Schedule
Yelawolf
Nov. 25
8 p.m
$32
For $32, you can see hip-hop artist Yelawolf at the Granada Theatre on Nov. 25. His claim to fame was his appearance on UPN Network's "The Road to Stardom with Missy Elliot" in 2005. He released his debut album the same year. He has collaborated with Eminem and is signed to his label. His album "Love Story" will be released later this year.
RL Grime
Nov. 21
9 p.m.
$20-25
Hip hop, trap and bass producer RL Grime will be at the Granada on Nov. 21. RL Grime's music debuted in 2011 with the help of internet uploads, and he released his EP "Grapes" with the Wedidit collective in 2012. He has produced remixes of "Satisfaction" by Benny Benassi and has remixed songs by Chief Keef, Jamie Lidell and Shlohmo. His album Void will be released in November this year.
Tech N9ne
Dec. 6
Granada
$30-$35
8 p.m. Supporting bands Krizz Kaliko and Stevie Stone
American rapper Aaron Dontez Yates, known as Tech N9ne, is coming to the Granada on Dec. 6 and will be supported by fellow rappers Stevie Stone and Krizz Kaliko. Tech N9ne started rapping in 1991 with a group called Black Mafia, and his dynamic schemes, fast rapping and "old-school" influences have gained him popularity ever since.
The Black Keys
Sprint Center KS, MO
Dec. 21
8 p.m.
$35-79
American duo The Black Keys will play the Sprint Center on Dec. 21. Vocalist and guitarist Dan Auerbach and drummer Patrick Carney began recording music independently in basements and have since evolved into one of the most popular modern rock bands.Their singles "Tighten Up"and "Lonely Boy" have both won three Grammys. Their music is often described as rock with blues influences, and strong influences include blues artists Howlin' Wolf and Robert Johnson.
Trans Siberian Orchestra: The Christmas Attic
Dec. 23
Sprint Center KC, Mo.
$38-72.50
4 p.m. and 8:15 p.m.
On their Winter Tour 2014, Trans Siberian Orchestra will perform their album "The Christmas Attic" for the first time. "The Christmas Attic" is a rock opera based on the adventures of a young boy exploring a strange attic on Christmas Eve. Trans Siberian Orchestra is well known for their orchestral cover of "Carol of the Bells" and their extravagant live shows that often feature lasers, light shows and live string orchestra accompaniment. Their music is progressive rock with many classical influences, and they have been described by The Washington Post as "Pink Floyd meets Yes and the Who at Radio City Music Hall." The founder of Trans Siberian Orchestra is producer, composer and lyricist Paul O'Neil, who is joined by Jon Oliva, Al Pitrelli and Robert Kinkel. All members are former members of Savatage, a heavy metal band from the eighties.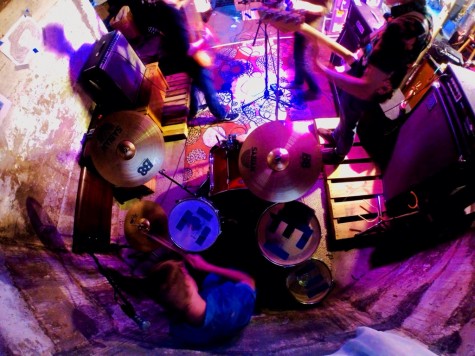 Leave a Comment