Editor visits Ladybird Diner after recent reopening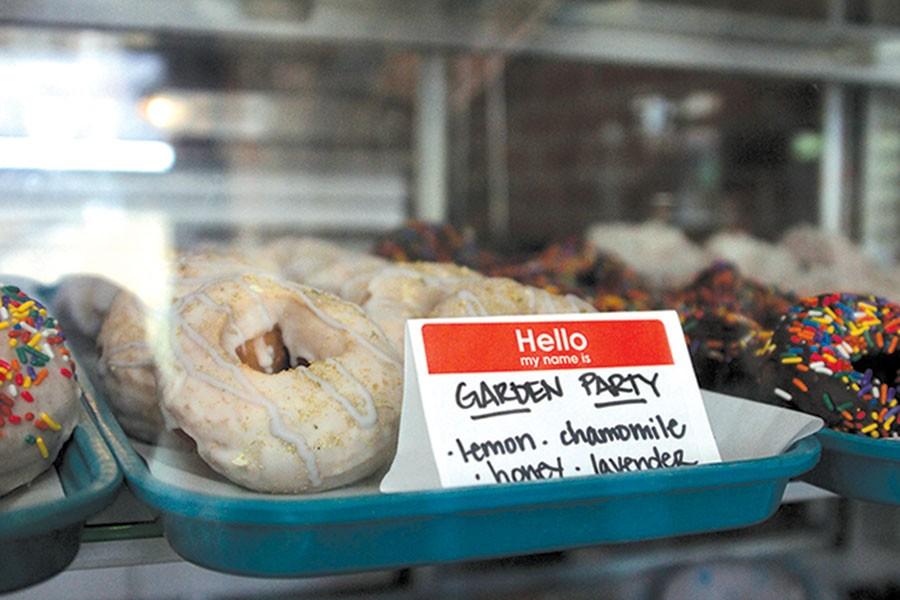 As I walked up to 721 Massachusetts St. on a Sunday afternoon, I groaned a little bit. Not because I wasn't excited about the food; I felt the opposite. However, college students and families were rushing to the door, and I knew I would have to fight for a spot in line. However, the wait for a table passed quickly as I watched happy children (and kids-at-heart) play with bubbles and chalk on the storefront.
Finally, my name was called and I headed inside to be greeted by mood lighting and the sound of the Bee Gees blasting through the speakers. The general vibe of the diner was local and friendly, and I became somewhat nostalgic for an era I've never lived through.
As I sat there, my eyes scanned over the quotes and decor on the walls until my waiter sidled up in his frilly pink apron — a staple for all wait staff, including males. I perused over the unique menu, and eventually settled on the Sweet Potato Hash (roasted sweet potatoes, spiced chickpeas, kale, sesame yoghurt, green harissa, and sunny egg), a dish I couldn't refuse because of its friendly reference to me as its "vegetarian friend!" But I didn't stop there. A slice of Blueberry Basil Pie was added to my ticket, suggested to me by my friendly waiter.
The food I got was a twist on the traditional breakfast food you'd expect. Although I was initially surprised, I appreciated the exciting blend of flavors and would definitely recommend this meal to those bored with normal pancakes and potatoes. As for the pie — well, who doesn't love pie? The lemon crumbles topping, along with the fresh blueberries and hint of basil, made for a tasty end to a meal.