REVIEW: SZA Album Review
Lady Ortega-Perez and Mallory Thompson review SZA's album "SOS"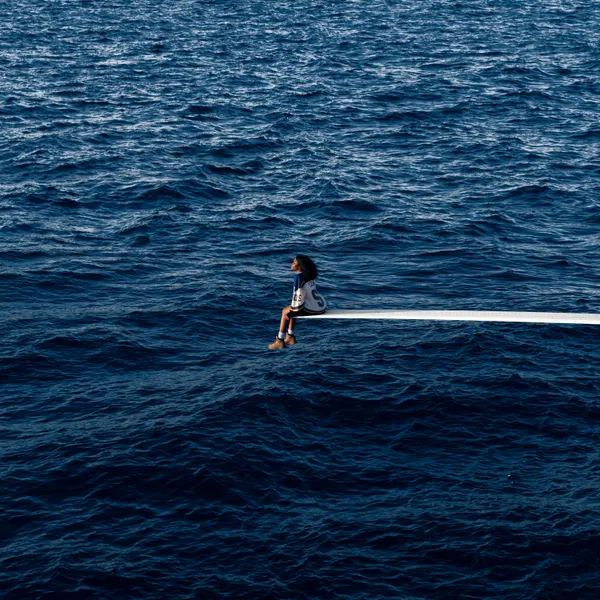 SZA's sophomore album, "SOS" is reflective and sharply self-aware, but loose and confident. On the opening title track, SZA presents a theme for the album and tells listeners that even through struggles and self-doubt, she will face whatever comes her way. The opening title track is emotional, and intentional, and uses the lyric "I just want what's mine" to portray her dedication. 
Throughout this record, SZA experiments with new sounds and styles. "F2F" is a straightforward emo rock anthem with an acoustic red-herring hook. "F2F" is a great song, but it feels out of place on this album. "Ghost in the Machine (feat. Phoebe Bridgers)" is lyrically very strong, but the melody gets a little lost throughout the almost four-minute-long track. 
"Kill Bill" is an almost nonchalant or dissociative inner monologue fit to a light R&B instrumental. "I might kill my ex / Not the best idea / His new girlfriend's next / How'd I get here?" SZA sings, bouncing (possibly dangerous) ideas and making you feel angry on her behalf. She makes barbarity and murder sound heavenly. SZA has mastered the concept of a musically narrated inner monologue on this record, and her talent for this is also prevalent on "Good Days", "Nobody Gets Me" and "Too Late". 
"Open Arms (feat. Travis Scott)" is one of the best songs on this album, telling the story of being devoted to someone, regardless of how they treat you. Scott also contributes background vocals on "Low". The dark instrumental highlights both artists' strengths with great melodies and deep moods. 
With this album, SZA has topped the charts and triumphed in every form of measurement. "SOS" is the first R&B album by a woman to spend 4 consecutive weeks at #1 since 2008, with the previous record being held by Alica Keys' "As I Am". SZA has cemented herself as an icon and hugely talented musical artist. She is now set to hit the road, kicking off her North American tour on February 21st, with 20 live concerts and support from Omar Apollo.