KU Beats K-State at Sunflower Showdown
University of Kansas faces off against Kansas State University in Sunflower Showdown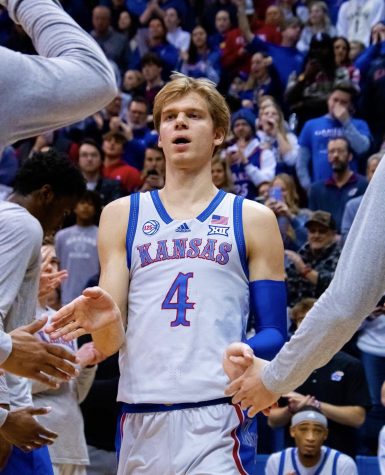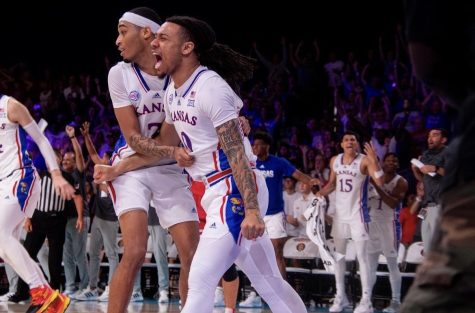 Last night, No. 8 Kansas University [KU] came out on top over No. 7 Kansas State University [K-State] in a 90-78 victory. With the help of another massive 20 point performance from junior Jalen Wilson, and a career high 18 point performance from junior Dajuan Harris Jr, the Jayhawks were able to even the season series against K-State having lost to them in early January. 
This was a crucial game for KU to build back momentum after three consecutive losses to KSU, Texas Christian University [TCU], and Baylor University in the past weeks. 
For KU and K-State fans at Free State, this rivalry is massive and among one of the biggest sporting events of the year. Prideful K-State fan junior Blake Warner explained that the KU vs. K-State rivalry has a special ability to bring people together.
"It brings out everybody because when you're in Lawrence Kansas, you are either a K State fan, or a KU fan — there's no in between," Warner said. "They sell it out, they go out to eat, they have watch parties, everyone just sort of comes together to watch it."
The environment at a rivalry game in Allen Fieldhouse is electric. Longtime KU basketball fan senior Michael Lickert explained that the atmosphere around a K-State and KU game is far different than any other game. 
"Any little made shot, like a layup, just makes the crowd go wild — normally you just get a few claps here and there," Lickert said. "K-State definitely makes it different and it really brings Allen Fieldhouse into the proper light in which it should be seen."