Dineen Dynasty: Jax carries family legacy
October 12, 2017
Like both his brothers before him, junior running back Jax Dineen is one of the football team's major playmakers.
Jax Dineen is the third in line of four brothers to come through the football program. His two older brothers, Joe and Jay, were both all-state players.
The oldest Dineen brother, Joe Jr., graduated in 2014. He played quarterback and safety under head coach Bob Lisher and won Gatorade Player of the Year in Kansas. He is currently playing for the University of Kansas and starting at inside linebacker. On September 5th, Joe won Big 12 Defensive Player of the Week for his performance against Southeast Missouri State.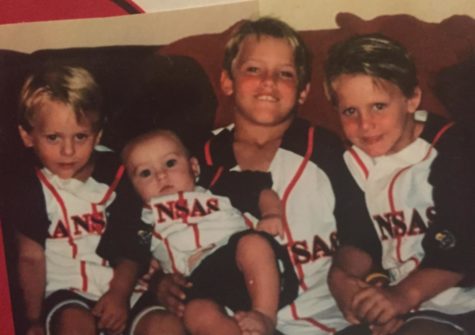 "Joe is my oldest brother so I always looked up to him," Jax said. " [I've] always tried to be just like him,"
The closest brother in age to Jax is Jay, who graduated from Free State just last year. Jay was an all-state performer at inside linebacker and offensive guard and is also playing for the University of Kansas.
"I've always been closest to Jay because he's closest in age," Jax said. "We play like each other, just bigger bodies."
Last in line in the Dineen brothers is Jet, who is an eighth grader at Southwest Middle School.
"I gotta teach Jet the ways." Jax said. "He's little, he's quick, but I gotta teach him to hit harder."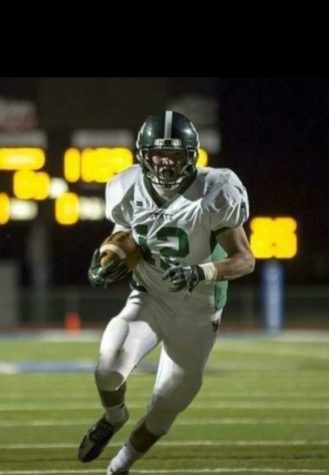 Leading the team in rushing touchdowns thus far, Jax is the feature back for the Firebirds and always the main focus for opposing defenses. At 5'10" and 225 lbs, he has the power to run over his opponents and the speed to race around them.
After high school, Jax plans to follow in his brother's footsteps and play division one college football. He already has an offer from Kansas, where both of his brothers currently play. When asked if he wanted to play for the Jayhawks, the team he has cheered for all of his life, Jax smiled.
"Is it the offer I want? Yeah," Dineen said with a laugh. "But obviously I'm keeping my options open."