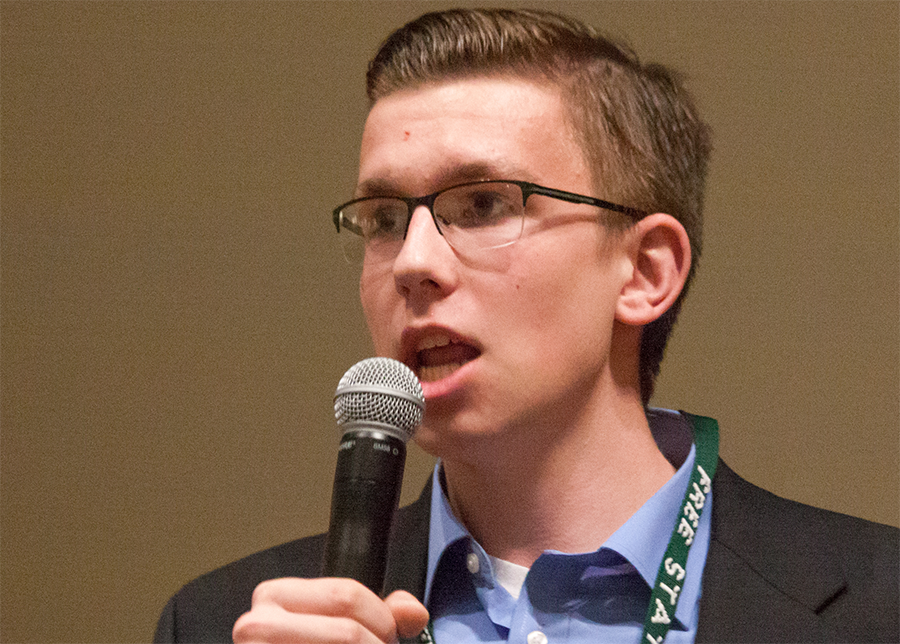 Jack Bergersen and Alexander Clae
Jack Bergerson is a liberal Democrat and points out his policies about his health care system and minimum wage.
"I'm sure a lot of Democrats agree, but no one ever talks about it," Bergerson said.
While Bergerson himself is a liberal Democrat, his running mate Alexander Clae is economically a Libertarian.
Clae struggled to simplify and explain his political views.
"There is a hegelian symphysis and I would have an antithesis." Clae said. "If I would not agree with that policy, I would add a synthesis."