Seniors Dealing with Acceptance and Rejection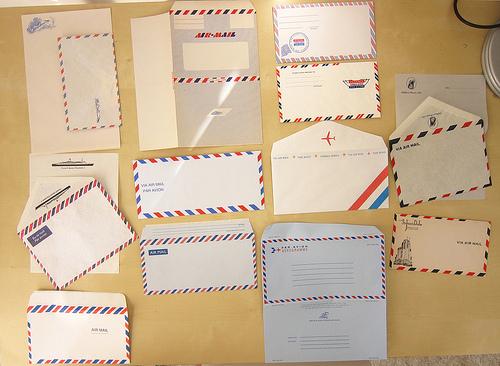 Senior Cecilia Quintana has been thinking about college since she was 13. Her mind always swirled with thoughts of where she would live and what she would study.
Last semester, Quintana made the important decision she had contemplated all these years.
"It was like mind blowing and so exciting for me, and it still is," Quintana said.
As an early decision applicant, Quintana went through the application earlier than most, but the waiting was still unbearable.  All this anticipation leads to extreme excitement.
"I clicked on [the message] and it was like, 'You've been matched to USC blah blah blah' and I was like, 'What? Oh my gosh,' and I started jumping up and down," Quintana said.
Quintana will be attending the University of Southern California next fall on a full scholarship.
"It was surreal almost…It was just exciting," Quintana said. "And I didn't do any homework that weekend because I was celebrating."
After receiving her acceptance, Quintana was able to stop worrying and enjoy the excitement of impending change.  Meanwhile, she has helped her friends go through the same stressful process.
"You're not jealous, you're just really proud of everyone," Quintana said.
The excitement of senior year culminates during college acceptance season. The discussions of future plans occupy much of the year. Admission decisions are a great cause of excitement and stress.
Opening letters from colleges can be a daunting task for the soon-to-be high school graduates.  These letters seal their fate for the next four years.
"You see the email in your inbox," senior Richard Lu said, "and then your heart starts pounding and you're like, 'Oh, this is pretty big,' and you're either really happy or disappointed. It's kind of a roller coaster."
Such monumental life moments are understandably frightening. Seniors must learn how to gracefully handle acceptance and rejection.
"Just keep in mind you can work hard anywhere and succeed so it doesn't really matter," Lu said. "Just let it go. If you get rejected, it's fine. Tons of people get rejected. You're not the first one to get rejected."
Highly selective colleges and Ivy Leagues are known for disturbingly small acceptance rates.  This inevitably leaves even exemplary students rejected.
"I really wanted to go to Stanford because it just seemed like a really cool school, but obviously I didn't get in," Lu said.
Underclassmen have also considered what will happen to them when they are in the senior's positions.
Freshman Emma Steimle Considers Brigham Young University in Utah her dream school, but she has made an effort not to become too emotionally invested in whether or not she will be accepted.
"If I don't get accepted it's not like I'll be devastated," Steimle said.
Acceptance can be as rewarding as rejection is disappointing.
"I'm gonna go to Georgia Tech," Lu said. "It's a great engineering school. [There are a] lot of opportunities there."
While rejection can be unfortunate, it is not always a bad thing.  Quintana and Lu advise underclassmen to not take rejection too hard.
"It really just works out for the best in the end," Quintana said.