Alumni attend Charlottesville vigil, show solidarity
Responding to the "Unite the Right" protests and resulting clashes in Charlottesville, VA, over the weekend, The Resistance LFK organized an evening vigil to express solidarity with victims of hate and violence. Several Free State alumni were among the crowd, including Gabbi Dabney who graduated in 2015.
"We were just at dinner at Tokyo and one of my friends at Free State told me about it" Dabney said. "So we stopped by because we had the time and I'm really glad we did."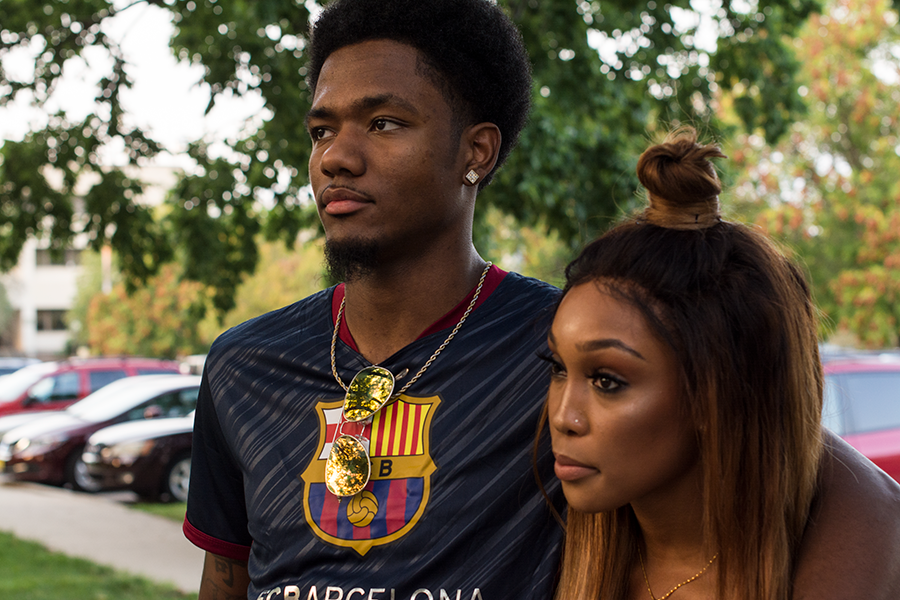 After witnessing the Charlotteville anti-semitic and racist demonstrations through social media, Dabney said she was reassured to see the majority of people at the Lawrence gathering Monday evening were white, some wearing Black Lives Matter t-shirts. Tre Daniels, who was with Dabney, appreciated that many attendees were sympathetic, even regarding issues they do not experience directly in their own lives.
"It reminds me that not all white people are bad," Daniels said. "Not everyone is horrible, not everyone supports what happened."
Anastasia Lewis, who also graduated FSHS in 2015, noticed a lack of black people in the crowd and found it interesting.
"Not to . . . degrade the action that a lot of white people were taking in the community [which is] to come and show support," Lewis said "But I kinda feel like black voices should be centered a little bit more."
In the crowd, Lewis thought she saw only one current Free State student.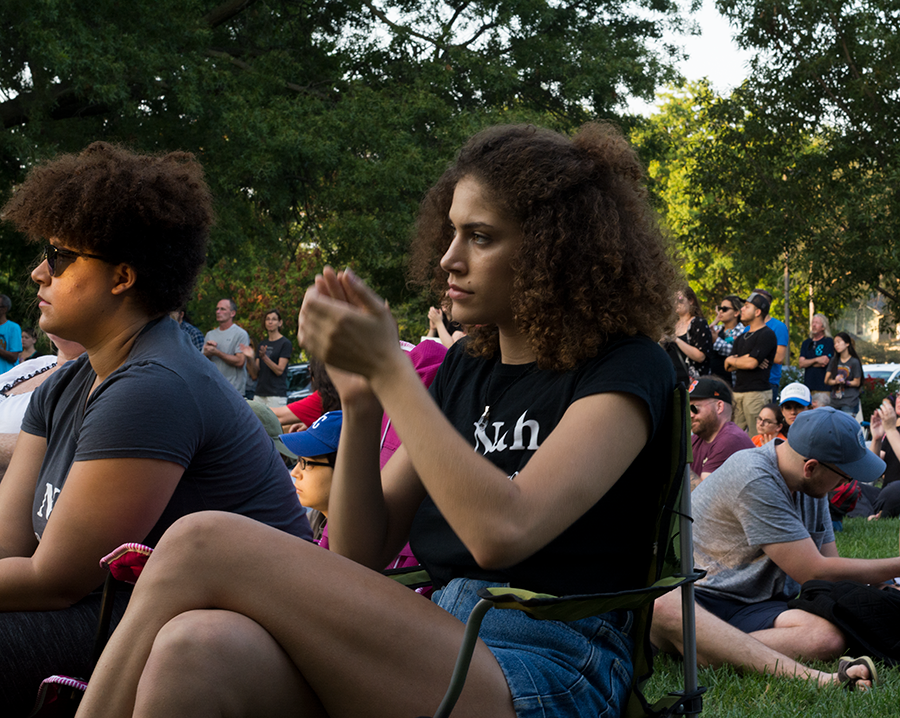 Nat Hoopes, who graduated in 2016, said he attended the meeting to become a better community member and to learn how he could fight racism and anti-semitism when he witnesses it or when it takes the form of a prejudice in his mind.
"I definitely wanted to hear what community members thought about [the events in Charlottesville]," Hoopes said."Seeing if they would specifically have suggestions, because it is a white people problem."
"
The jewish community in Lawrence is small, but we definitely feel like we are ignored a lot."
— Nat Hoopes
As a Jewish person, Hoopes said he has encountered anti-semitism his entire life, including during his time at Free State. After six speakers at Sunday night's vigil, Hoopes heard "anti-semitism" mentioned just once.
"It's a little frustrating," Hoopes said. "I see a lot of people in the Jewish community in the crowd today who are sort of leaning forward, waiting for someone to mention it…The Jewish community in Lawrence is small, but we definitely feel like we are ignored a lot."
After the rally in South Park, The Resistance LFK posted an apology addressing the event's lack of focus on anti-semitism.