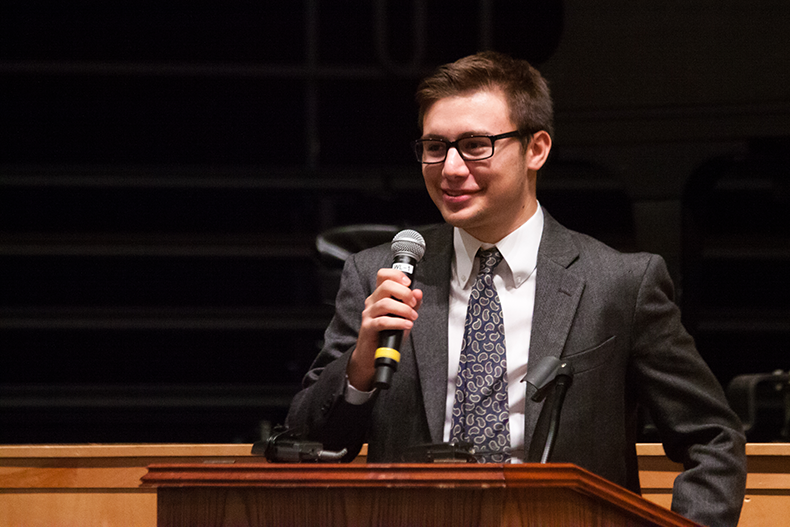 Dominic Scavuzzo
Dominic Scavuzzo is a moderate Conservative running as a Republican.
"I believe that my message overall is creating better dynamic," Scavuzzo said. "By creating a youthful point-of-view, I could attract both the old and young."
Scavuzzo believes that voters from all age groups will be interested in his way of leading.
"The old are starting to realize that it would be better if they could resonate with the younger people," Scavuzzo said. "Being the middleman of that could really help our state."
Even though a fraction of high schoolers can vote, Scavuzzo sees them as an important demographic.
"All of them have parents that live here," Scavuzzo said. He said that parent's of the students that go here will tell their parents and the parents would then tell their friends. "It's just word of mouth," Scavuzzo said.