Junior declared Boys and Girls Club Youth of the Year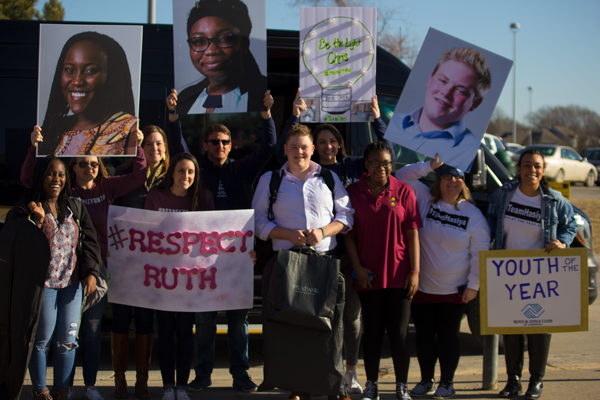 Hang on for a minute...we're trying to find some more stories you might like.
After three student speeches and three standing ovations inside Liberty Hall Thursday evening, junior Ruth Gathunguri was recognized as the Boys and Girls Club Youth of the Year. Just short of the award, Lawrence High School junior Hasiya Asuku and Free State senior Christian LaPointe were also recognized for their character, leadership and academic achievement.
Gathunguri will receive a college scholarship alongside the highest possible honor from the Lawrence Boys and Girls Club. She plans to attend Johnson County Community College after graduating from high school.