Blocked and Reported: Inaccessible websites restrict curriculum
Limited internet access by administration hinders student learning
Whether in ceramics or ball sports, the internet is an extensive resource that both teachers and students utilize. However, in recent years the full freedom of the web has been restricted as certain websites and programs are being blocked by administration for seemingly no reason at all. This issue has affected many teachers' lesson plans since some of the websites students are assigned to use for homework are unknowingly unaccessible.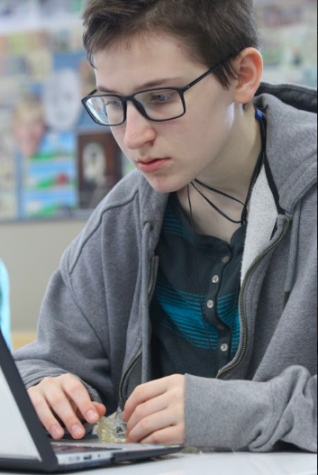 "At the beginning of the year, the blocking of specific websites affected our learning plans quite a bit," media teacher Scott Smith said "Teachers' computers don't really have filters. So we don't know if something is blocked. All of a sudden we've planned out curriculum and then we find out it's blocked to the students and by the time we discover that it's too late." 
This issue troubles many students as well. When they are required to research a certain subject, teachers give them websites or videos to visit for information. In many instances, these websites are blocked despite the fact that they are used for educational purposes.
"There are some websites that teachers put in Google Classroom, and you go to it, and it's blocked," Freshman Beckett Hutchinson said. It's not just this year that it's happening, it happened a lot more last year," 
According to assistant superintendent of technology and innovation Jerri Kemble, harmless websites are often blocked due to the new filtering system that was installed this year.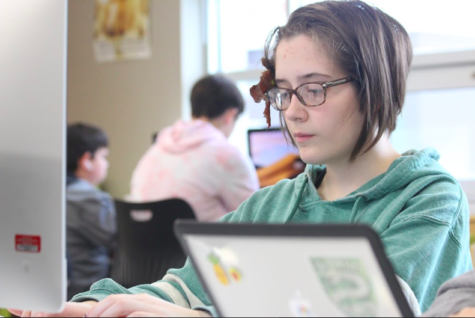 "When a new filter is installed, it blocks many things," Kemble said. " As we learn about the sites that are needed, we open them for students and staff. It takes a while to get all the sites that are needed to unbloc in a new system."
The current solution for teachers is to request the website or video they want unblocked by filling out an online form. Once submitted, the website is reviewed by administrators to ensure that it is relevant and necessary.
Despite the solution given and the slight progress made with the problem, some teachers' preferred method to the restriction of websites is for the admins to allow them to overlook what websites students are able to access.
"And that's been our argument all along, let the teachers keep an eye on students in the classroom to try to keep the inappropriate and bad stuff away," said Smith.
Leave a Comment