2020 candidates share priorities for Douglas County
Candidates spoke with the Free Press about their plans if voted into office on Nov. 3.
Douglas County Commissioner
Pam McDermott (Republican)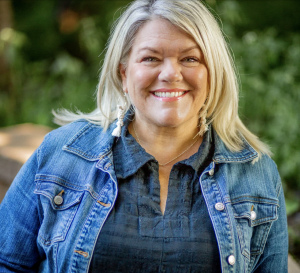 Pam McDermott has been a Lawrence resident for nearly 40 years. She is running for Douglas County Commissioner of District 3. 
Her priorities include developing the local economy, growing the tax base and making sure young voices are heard. She also wants a comprehensive analysis of the local criminal justice system.
As commissioner, her job would include voting on and administering local ordinances. She would also assist in approving budgets, overseeing spending and hiring county employees.
Along with running for the commissioner seat, she is a mother to five children and has four grandchildren. She also has experience being a foster parent. 
"I would like to find real and meaningful ways to work with our youth," McDermott said. "I'm going to work hard and be engaged with my heart and mind."
McDermott founded the Morning Star Church in 1992, which she said has given her the opportunity to build relationships with people in the community.
Shannon Portillo (Democrat)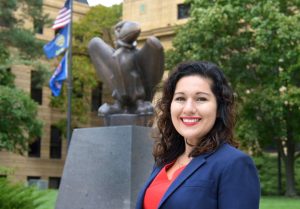 Shannon Portillo is the Assistant Vice Chancellor of Academic Affairs at the University of Kansas Edwards Campus in Overland Park.
She believes her experience handling financial affairs will help her as County Commissioner.
Portillo has spent her career studying local governments and social and criminal justice. 
She values accountability, community and justice. She plans to bring these principles to the County Commissioner's office by reforming law enforcement and investing in social services, according to her campaign website. 
She plans on securing the future of the county by reaching out to young voters. 
"Once in office, it's important to keep up the engagement of younger constituents," Portillo said in an interview with the University Daily Kansan in October. "One way to ensure that happens is tapping young people to serve on committees, boards and commissions."
Douglas County Sheriff
Jay Armbrister (Democrat)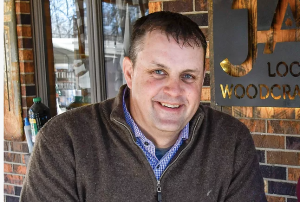 Jay Armbrister was born and raised in Lawrence. He currently runs a hobby farm with his wife and children in southern Douglas County. Armbrister chose to run for sheriff because he wants to make the criminal justice system more transparent and community-driven.
"The only way we improve is to question the foundations of our system and see if we can make them better," Armbrister said. 
Armbrister has committed to forming a Citizen's Review Board to foster and build upon the sense of community in Douglas County and to create best management practices for law enforcement. Armbrister said he wants to engage and retain folks under age 24 on his board.
Kansas State Board of Education District 4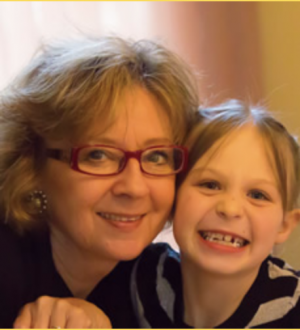 Ann Mah (Democrat)
Ann Mah has lived in Kansas all her life. Mah taught high school science for five years and then became an engineer at Southwestern Bell. 
If reelected to the Kansas State Board of Education, Mah plans to prioritize the mental health and safety of students. 
Mah would continue to help oversee the state's K-12 education system while representing schools in District 4.
"Every high school student who qualifies for college would be given the resources to complete their first 15 hours of college while still in high school," Mah said. "It's the only fair and right thing to do."
Mah has served in the Kansas House of Representatives for eight years and has been on the Kansas State Board of Education for three years.

Douglas County District Attorney
Suzanne Valdez (Democrat)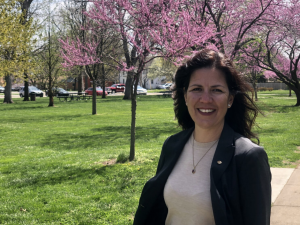 Suzanne Valdez moved to Kansas in 1991 and has been a resident of Lawrence for about 22 years. 
As Douglas County District Attorney, she said she would help pursue justice through the fair and ethical prosecution of charged defendants. She also wants to ensure victims and witnesses of crimes are treated with dignity and respect and that everyone is afforded all rights under the law.
Valdez has been a lawyer for 24 years and a law professor for 20 years. She has also worked as a lawyer for Kansas Legal Services in Kansas City. There, she represented indigent clients in a variety of cases.
Valdez currently teaches legal ethics and prosecutorial ethics at the KU Law School and is a co-author of a book on prosecution ethics.
Douglas County Register of Deeds
Kent Brown (Democrat)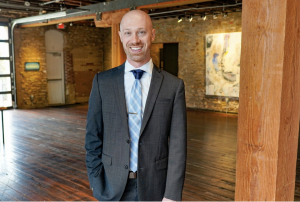 Kent Brown has lived in Douglas County for most of his life and is currently a resident of Lawrence.
Brown has served in the Register of Deeds office for eight years and believes his experience as the Deputy Register of Deeds has given him the necessary leadership skills to run the office effectively.
As the County Register of Deeds, Brown's responsibilities would include preserving public records and making them accessible to the people. His priorities are making records more searchable, streamlining the submission process and being more responsive to public feedback.
"It's important that you have easy access [to our records] anywhere, anytime, on any device," Brown said. "I will be working with our communications specialist more closely to promote our advancements in the office through social media and radio spots."
Douglas County Treasurer
Adam Rains (Democrat)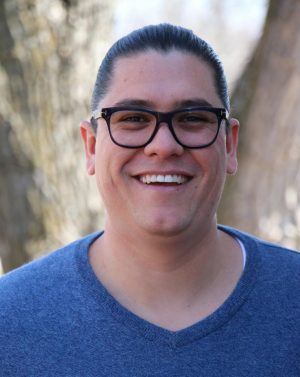 Adam Rains, a Kansas native, moved to Lawrence four years ago and has nine years of public service experience. Rains currently serves as the Deputy Treasurer for Douglas County and holds a Public Management Certificate and a Level 2 Certification from the Kansas County Treasurer's Association, among other titles. 
As Treasurer, Rains' top priorities would be accessibility to all taxpayers, implementing new technology and emphasizing safety for staff, data and county finances. 
"Becoming treasurer is a goal that I have actively been working toward for the last 5 years," Rains stated on his campaign website. "In doing so, I spent countless hours applying studied topics while considering my role within the treasurer's office."