NEWS BRIEF: Possible Gymnastics Program Cut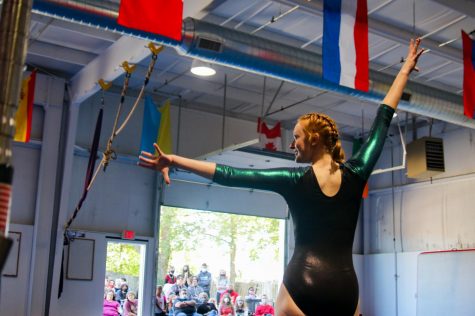 The FireLions gymnastics team is in danger of being shut down, according to executive director of communications Julie Boyle. The proposal is in part to make up for the district's $2 million budget shortfall. 
Gymnasts were notified of this decision via email Saturday. 
"I am beside myself right now at the way this was handled and there is no doubt in my mind that there is a lot more to this," head coach Kat Farrow said. 
Since 2009, the team has won five state titles. 
"It's not like we're not bringing in anything," sophomore Mallory Qualseth said. "We're bringing in school titles … and it would be a shame if it were to be cut."
This decision has not been confirmed. The USD 497 Board of Education will vote on the issue at a later date.
Students can email board members to share their opinion or make a public comment at next Monday's meeting. 
This is a developing news story. Check back for more updates.