Firebird Fantasy: Week 2
Will's Starts:
Ty Montgomery: Facing the Atlanta Falcons this week, Montgomery is going to be a top 10 RB this week again. The Falcons clearly are not ready for the receiver-running back type of player; look at Tarik Cohen's explosion last week against the Falcons. Montgomery is a high RB2 start this week.
Jameis Winston: The Buccaneers start their season this week against the Chicago Bears. The Bears allowed the third-most fantasy points to opposing QBs last season, according to NFL.com. Winston is a rising star who has shown consistent improvement. Start Winston this week.
Will's Sits:
Jordan Reed: What does running involve? Using your feet. Feet have toes. Reed has a torn up toe at the moment. This will obviously affect his ability to perform at 100% this week. The Redskins face the Rams this week. Making Reed's case even worse, his former offensive coordinator, Sean McVay, is now the head coach of the Rams.
Adam Vinatieri: This 44 year old legend went 1 for 2 last week on field goals and 0 for 1 on extra points. This could be a result of the tough Rams' defense. Things could stay the same as the Colts face a brutal Cardinals' defense. Vinatieri may not see many opportunities and also may feel the pressure of the lurking Cardinals defenders.
Evan's Starts:
Deshone Kizer: Ok, ok, I know what you're thinking. The Browns have been horribly inconsistent with their QBs– starting many in the last 20 years. Now, the Notre Dame product is finally bringing hope to "The 'Land". He threw for 222 yards on 20 of 30 attempts, as well as one TD and a pick, adding another score and 17 yards on the ground. This all came against the Steelers, who have a respectable defense. Also, it was the rookie's first NFL game ever! I expect him to keep improving, and he should have a good game this week against Baltimore.
Tarik Cohen: The diminutive 5'6", 180-pound rookie back out of North Carolina A&T was drafted by Chicago in the fourth round. Nicknamed "The Human Joystick" because of his speed and elusiveness, he is still technically the backup to Jordan Howard. However, he had a great performance in Week One against a good Falcons defense, setting a franchise record with 158 total yards in his debut. He likely will take the lead on passing-down work, as he led the Bears with 12 targets, catching eight of them. The Bears take on Tampa Bay this week, and they are coming off of a bye week due to the hurricane, so they will still be shaking off the rust. Expect Cohen to continue his production, and especially consider picking him up as a handcuff to Howard.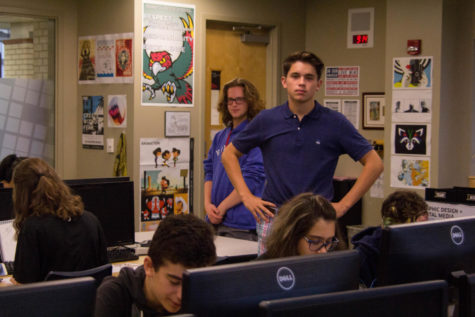 Claire Purcell
Evan's Sits:
Sam Bradford: The former Heisman winner had the best game of his NFL career last week, throwing for 346 yards and three TDs against New Orleans. In Week Two, the Vikings are facing the Steelers, who will be looking to bounce back after a close shave versus the lowly Browns. So far this year, the Steelers are ranked eighth in total defense, compared to the Saints at 29th. For this reason, I think it is safe to say that Bradford's big game was a fluke that he won't be able to repeat in this week's contest.
Kenny Golladay: The third-round pick out of Northern Illinois was the biggest fantasy surprise of Week One, as he had 69 yards and two TDs on just four catches to lead the Lions in a victory over the Cardinals. High scoring in fantasy off of touchdowns is fool's gold, especially on this few receptions. He is the third receiver on Detroit behind Golden Tate and Marvin Jones, and he won't be able to sustain his TD efficiency from last week. Also, the Giants will be looking to bounce back after a tough loss against the Cowboys.
Last Week's Picks (ESPN Standard Scoring Position Rank):
Will's Correct:
Starts: Dalvin Cook (12), Todd Gurley (6)
Sits: Mark Ingram (30), T.Y. Hilton (55)
Will's Incorrect: N/A
Evan's Correct:
Starts: Rams D/ST (1)
Sits: Joe Mixon (55)
Evan's Incorrect:
Starts: Kelvin Benjamin (67)
Sits: Dak Prescott (12)