Firebird Fantasy: Week 4
As the NFL entered week 4 last week, we decided to take a break from start/sit lists. Last week, Evan and I showed some weakness in our predictions. Currently, I am 7 for 12 and Evan is 4 for 12 on correct starts/sits this season.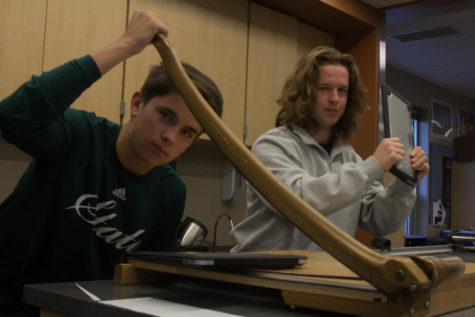 Will's Surprises:
Chris Thompson: Thompson has been a producer this year. Splitting snaps with Rob Kelley at the beginning of the season, Thompson has proved he is a threat. Thompson has had a big play in every single game thus far. He had a 29 yard reception for a TD in week 1, a 61 yard TD run in week 2, and a 22 yard TD reception in week 3.
Alex Smith: Having thrown for nearly 800 yards and 7 TDs this season, Smith is the #2 QB in the league behind…well you know who. If beating the Patriots is not enough for you to believe that Smith and Chiefs are a threat this season, take a look at Kareem Hunt's and Tyrek Hill's statistics. Smith is also only owned in 46% of ESPN fantasy leagues.  
Will's Disappointments:
Amari Cooper: It is clear that Michael Crabtree has been the primary target in Oakland. Cooper's production level has decreased each from 11 points, to 3, to 0.6. This pattern may continue as Carr showed some faults last week against the Redskins.
Kelvin Benjamin: Owned in 100% of ESPN leagues, Benjamin is ranked 69th among receivers. The Panthers have struggled against some mediocre defenses: 49ers, Bills, and the Saints. I expect Benjamin to continue his poor season until the Panthers figure out their offense.
Evan's Surprises:
Jacoby Brissett: The former third-string Patriots gunslinger was traded to the Colts over the summer, and it hasn't taken him long to contribute. After being trapped behind Scott Tolzien on the depth chart and being relegated to garbage time, Brissett got his chance in Week 3 against Cleveland. He made the most of it, throwing for 259 yards and a TD and running for two more scores. While he will most likely be pushed back to backup duties when Andrew Luck returns, he will do his best to lead the Colts while he has the chance.
Kareem Hunt: This rookie has been the best RB in the league so far. In three games, he's rushed for a total of 401 yards and four TDs on 8.5 YPC. He's caught 9 passes for 137 yards and two TDs. This phenomenal production has been one of the best starts to a career in NFL history. Hunt was projected as a sleeper pick before the season started, but an injury to Spencer Ware catapulted him to starter status and the path to superstardom.
Evan's Disappointments:
Le'Veon Bell: While Bell had a good game Week 3, overall this season he's played far below his status as a top pick. He has only scored a single touchdown so far, and in Week One he only managed 32 yards on 10 carries against the lowly Browns. Part of his struggles are due to the fact that he was holding out all summer in an attempt to get a big contract, so he wasn't able to practice with the team in training camp at all. As the season goes on he will continue to improve, but so far he has been a big disappointment.
Terrelle Pryor: The 6'4" former QB and freak athlete was picked in the third round of many fantasy drafts. After a great season with Cleveland last year in his first as a receiver, Pryor signed with the Redskins and carried high hopes into this season. In three games, he has had just 10 receptions for 116 yards and no TDs. Six of those catches came in the first game alone! His struggles can be attributed to his status as the new guy in town, but he has still been a big disappointment so far. This has been a personal disappointment to me, as I picked him up in several leagues.
Last Week's Picks (ESPN Standard Scoring Position Rank):
Will's Correct:
Starts: N/A
Sits: Tyler Eifert (0)
Will's Incorrect:
Starts: Ty Montgomery (5), Giorgio Tavecchio (4)
Sits: DeMarco Murray (18)
Evan's Correct: N/A
Evan's Incorrect:
Starts: Jay Ajayi (2.5), C.J. Anderson (4.3)
Sits: Brandin Cooks (27.1), Dalvin Cook (22.9)
Leave a Comment