Legislators Debate Trans Rights
During a year filled with fallout from the pandemic and political uprisings, some Kansas legislators have focused their attention on other matters: transgender youth.
A History of anti-LGBTQ legislation
Kansas is no stranger to discriminatory bills. In 2019, seven representatives sponsored a bill that aimed to outlaw same-sex marriage by classifying homosexuality as a religion whose followers participate in an "organized daily code." During the wave of "bathroom bills" in 2016, the Committee on Federal and State Affairs sponsored a bill allowing students to sue their district for up to $2,500 if they found a person of the wrong sex in their school bathroom.
During this year's legislative session, three bills directed at transgender youth have been introduced: Senate Bill 208, House Bill 2210 and a matching bill in the senate.
SB 208: The Fairness in Women's Sports Act
The Fairness in Women's Sports Act, SB 208, aims to ban transgender women from participating on women's sports teams. The bill says women are at an inherent disadvantage in athletics when compared to men. This is true: the National Institute of Health has proven high testosterone levels increase muscle mass, heart size and the amount of oxygen in the blood. All of these qualities can give an advantage in athletic ability.
Supporters of the bill are suggesting high school and college-aged males could publicly transition just to have the opportunity to compete and win against females.
"Letting biological boys compete in biological girls' high school and college sports is not equal, it doesn't level the playing field and it's certainly not fair," Senator Roger Marshall (R-KS) said.
While SB 208 was introduced on a state level, Marshall presented a bill that would make this a national law.
The original bill proposed a physical examination in response to disputes over a student's gender that would evaluate the athlete's reproductive anatomy, genetic makeup and naturally produced testosterone levels. There was no mention of how these examinations would be paid for or what would happen in the case of an intersex student. The Senate Committee on Education removed this language from the final bill.
"This bill may be one of the most extreme examples of this type of hateful legislation," said Committee Ranking Minority Member Dinah Sykes, D-Lenexa. "Our kids deserve compassionate government and leadership and… the Senate has failed them in their duty to provide that. Trans youth are seeing how little their elected representatives value their lives and contributions to our state. I am heartbroken for them and promise that I will continue to fight for their dignity and rights."
In 2015, the Kansas High School Activities Association passed guidance on the participation of transgender athletes. The policy allows each school to determine what team the student will play on. It also recommends for the school to consider the impacts of allowing the student to play on a team that correctly aligns with their gender identity. Additionally, it recommends schools to allow transgender students to use their preferred name, pronouns, gender presentation and bathrooms.
This guidance hasn't been an issue in the past.
"We essentially have 105,000 youth that are participating in sports in the state of Kansas," said Tori Gleason, a transgender health activist who works with the advocacy group Equality Kansas. "We have five youth that we know of that are trans or non-binary [that compete in high school activities]… so the reality is, when you look at that, it's a non issue in Kansas."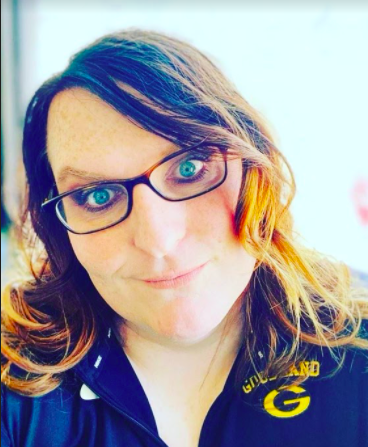 Others take issue with legislators' reasoning for the bill, since other athletic organizations allow transgender participants.
"I don't think it has really anything to do with the integrity of sports, or maybe groups like the NCAA would be for the ban of trans youth, which they're not," said Christiana Cranberry, a Lawrence paraeducator and transgender woman.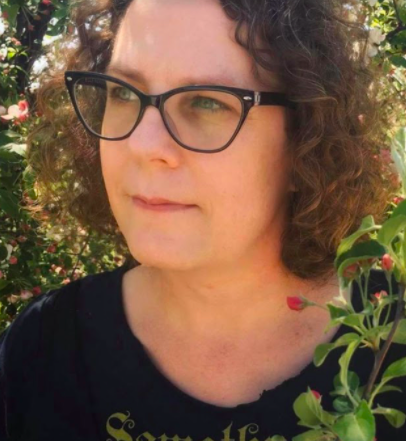 The NCAA has gotten involved with transgender rights before, boycotting the state of North Carolina after they passed a law in 2017 preventing transgender people from using the bathroom that correctly aligns with their gender identity.
This year, more than 500 student athletes competing in the NCAA signed a letter asking the organization to not hold competitions in states that pass bills discriminating against transgender athletes. This will greatly affect the state, since the 2022 NCAA Division I Women's Basketball Championship is scheduled to be held in Wichita.
Similar bills have been introduced in 25 states, with Tennessee, Arkansas and Mississippi signing this legislation into law.
The exact language that was introduced has been connected to the Alliance Defending Freedom, a right-wing non-profit organization. The ADF also opposes abortion and marriages or civil unions for same-sex couples and advocates for forced sterilization of transgender people. Former Education Secretary Betsy DeVos and Supreme Court Justice Amy Coney Barrett are both connected to this organization.
"This kind of legislation is expensive and it takes space where better legislation could be happening," Cranberry said.
On March 17, the Senate passed the original bill on a 24-10 vote.
SB 208 Gut and Go
After the bill passed through the Senate, the legislature set up what is known as a conference committee. This committee was composed of three Senators and three Representatives. In the ten minute meeting, Sen. Molly Baumgardner, R-Louisburg, proposed a motion to strip the contents of SB 55, which originally regulated a chiropractic school, and inserted the entirety of SB 208.
This action, called a "gut and go," prevents any amendments to the bill and leaves legislators only to vote "yes" or "no."
Last Friday, the House voted 76-43 and the Senate voted 25-11 to pass the bill and send it to Governor Laura Kelly to sign. Kelly can choose to veto the bill and, since neither chamber had the approval margin to override the veto, it is expected the bill will not become law.
While the bill has support in Topeka, senators and representatives from Lawrence have denounced it.
"This is based on an outdated view that we are divided into 'male' and 'female' rather than the more complicated understandings of gender, gender identity and gender expression," said Senator Marci Francisco, D-Lawrence.
Another Lawrence representative, Dennis "Boog" Highberger, D-Lawrence, also disagrees with the bill.
"I expect that the legislators who introduced these bills don't really know any transgender individuals and don't understand how hurtful just introducing bills like this can be," Highberger said.
HB 2210: "Making it a crime for doctors to perform gender reassignment surgery or hormone replacement therapy on minors"
HB 2210, was declared dead when it did not pass through the Committee on Health and Human Services. It attempted to outlaw gender-affirming medical treatments on anyone under 18. Any doctor charged with performing these treatments would have their medical license revoked and be charged with a level eight felony, which carries a sentence of seven to 23 months in jail.
A similar bill passed in Arkansas, which was vetoed by the governor. The legislature then overrode the governor's veto. There are 40 bills focused on transgender youth's medical care proposed in 21 states this spring.
Transitioning, at any age, can take many forms. According to the Mayo Clinic, the American Pediatric Association and the American Psychological Association, if a child decides to medically transition, a doctor will typically prescribe hormone blockers. These stop the body from producing the hormones that create the changes seen during puberty. Hormone blockers can be stopped at any time and leave no lasting effects on the hormones that are naturally produced within the body. Essentially, this treatment is completely reversible.
"Think of a blocker like a pause button," Gleason said. "If you push the pause button, you don't get all those changes [seen during puberty]."
When training doctors in Western Kansas and Eastern Colorado, Gleason draws on her own experiences as a transgender woman to help others understand how to properly care for patients with a variety of gender identities.
Rep. Brett Fairchild, R-St. John, co-sponsor of HB 2210, believes the bill is a way for the state to protect children from being forced to transition by a parent or guardian. The Free Press reached out to the bill's other co-sponsors, who did not respond.
Fairchild points to a custody battle between Anne Georgulas, Jeffrey Younger and their 7-year-old transgender daughter as an example of a parent forcing a child to transition. Georgulas and Younger were attempting to finalize a divorce in Texas when Georgulas said their child wanted to present as a girl. Younger denied these claims. The case was subject to heavy scrutiny from conservatives, who said Georgulas was forcing her child to present as a girl. In 2020, a judge ruled both parents would have joint custody and both would need to consent to any medical treatments performed on the child.
Although he didn't expect the bill to be signed into law, Fairchild hoped it would bring attention to what he sees as an issue facing young Kansans. However, Fairchild insists he holds no hate towards transgender people.
"If a young person feels that they want to transition to the opposite sex, they can still do so once they turn 18, when they've become mature enough to make that decision for themselves," Fairchild said.
Some see the legislation as motivated by more than protecting children.
"[This legislation] basically stifle[s] or keep[s] young trans kids from becoming healthy, because they don't want older trans people to become successful and healthy," Gleason said. "You know, it's there for a reason."
Life after Legislation
For Cranberry, the next steps involve calling on transgender youth and their allies to be more engaged in politics from a local level.
"I believe it's important to be politically active, but I think it's really very necessary everyone feels safe to do that," Cranberry said.
She suggests transgender people and their allies form a group to advocate against passage of the bill and others like it with letter writing campaigns.
Even though the bill might become a reality, Lawrence school board president Kelly Jones has made her position clear.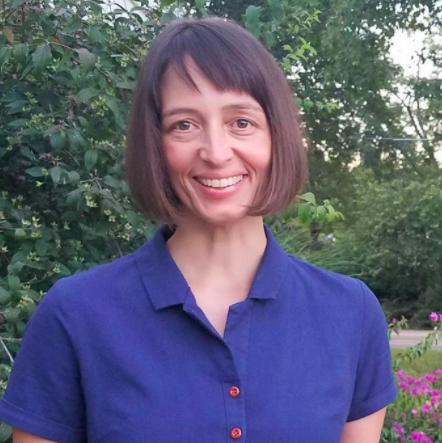 "These transphobic bills are abhorrent," Jones said. "It's the board's obligation to provide you an environment where you can be exactly who you are, which needs no explanation. Period."
Gleason agrees this legislation and other bills like it are an attack on children.
"Our bullies are not our classmates, our bullies come from Topeka," Gleason said.