SPORTS: Recognition at the Highest Level
Four Free State cross-country runners received a nomination for Northeast Kansas High School Runner of the Year.
"They run year-round and don't miss many days and are always willing to go that extra mile," head coach Steve Heffernan said. "This award speaks to their work ethic."
On Feb. 6, nominees for both male and female high school Runner of the Year were released. The male side featured three Firebird runners: freshman Jonah Frye, junior Zach Hansen Terry and junior Blake Wohler. Sophomore Brylee Burns was nominated on the female side. Only 12 male and female nominees across northeast Kansas were selected, which shows the success of their seasons.
"It's great that they get some recognition because oftentimes, our sport goes under the radar," Heffernan said. "But all four of them work hard all year and push each other to be great."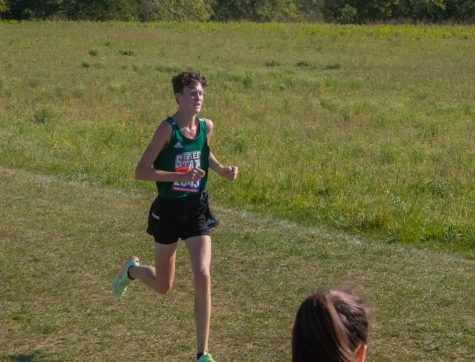 The Northeast Kansas High School Sports Awards highlight the best athletes in the area for their outstanding season. Not only do they have to have a stellar year in their sport, but a recommendation from the coach and athletic director is required. With such a limited list of nominees, being selected is seen as a major accomplishment. 
"I don't have many words for it," junior Blake Wohler said. "The work we put in paid off."
This nomination not only sets a benchmark for the runners personal success but for the team's success as well. These runners are becoming the leaders and role models of the team. As they work to receive a nomination next year, they share their skills, techniques and strategies with underclassmen runners who strive to reach statewide recognition. 
"There is a big mental aspect to it," sophomore Brylee Burns said. "If you stress before the race, you're going to tire yourself out before it even starts. Being able to ground yourself and stay calm is very important."
The winner will be announced in a live show on June 14 at the Topeka Performing Arts Center. Wohler and Burns said they are excited to attend the show for the experience and to meet other runners from different schools. They hope to win the award and show that all their hard work paid off.