The cross country team is looking to carry on the legacy of a very successful program. After getting 7th in state last season, the boys did not finish the way they wanted, but they have been working hard leading up to this season.
One of the senior leaders, Blake Wohler who finished in the top 10 in more than three races last year is looking forward to the team's season. Wohler looks forward to leading the team, traveling with them and to the team dinners they have. When asked about the performance of the boys team last year, Wohler noted the determination to succeed.
"We will drive ourselves to get better, do better and come back better than last year," Wohler said.
For athletes, finding a mentor who motivates them to become better is crucial to the process. Many of the runners mentioned how great of a coach head coach Steve Heffernan is.
"The main factor to our success these past seasons would be Coach Heffernan," Wohler said. "He is always making sure we're competing at the right level, and giving us the right things to work towards."
Heffernan says he trains the runners by creating specialized workouts and routes for the runners to run based on the meet they will be competing in. One major way they have been getting better in the off-season is a summer running program led by Heffernan. They meet at munchers donut shop and start their runs from there.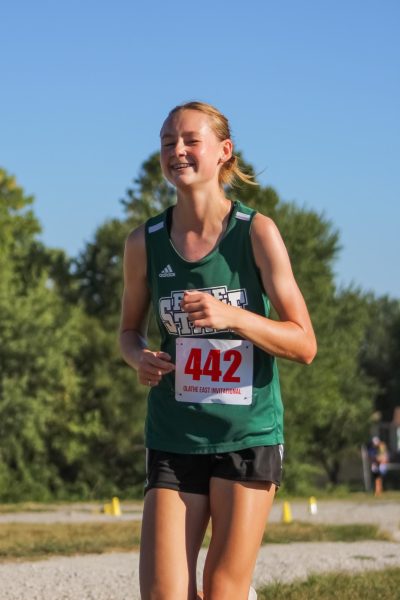 "It's completely optional, so you know people that are showing up are committed and they want to be there, not because they have to be there," junior Elle Cormany said.
Another way the team is refining themselves is by spending a lot of time together, which junior Brylee Burns said makes the practice environment better and more enjoyable.
Cormaney related their team to a family because of how they cheer each other on, no matter what level they are running at, which makes everyone feel welcome and supported.
The team has put together all pieces and are all anxious for the start of the season, because of their hard work and dedication.