Varsity volleyball competes at state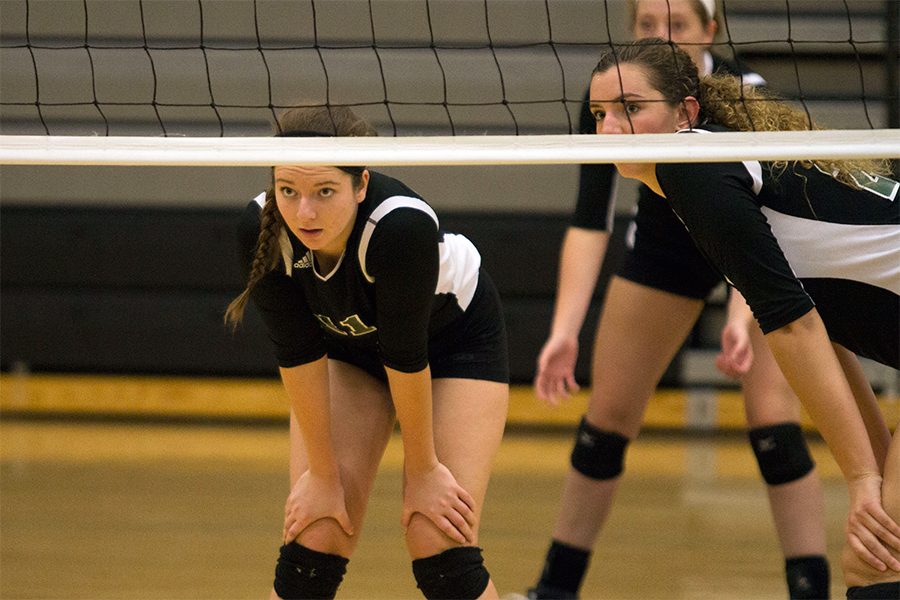 Reagan Sullivan, Reporter
November 7, 2016
After a long season of preparation the girls volleyball team aimed to take state. For eight seniors, it was their last time competing in the postseason. Though the team's season has ended, the memories the team shares will last a lifetime.
Senior Jenalee Dickson noticed the team's high morale in the regular season and believes it helped the team overcome tough matches.
"
Everyone get's along, there's no cliques"
— Natalie Clarke
"This season compared to other seasons has been a lot more fun." Dickson said. "We are confident in each other and believe we can beat any team, we've never had that mindset before."
Coach Amy Hoffsommer compared the success of this season to last year's season as she went over the record of how the team did.
"It's somewhat more successful. We were 24-17 last year, compared to 33-6 now," Hoffsommer said. "I think the difference may be more understanding of what our weaknesses are and how to improve them and gain more."
The player chemistry is a big factor of the team's success according to senior Natalie Clarke. She explained the team's dynamic and how it influences the team.
"The team dynamic is great, everyone get's along, there's no cliques," Clarke said. "Everyone is friends, so [that's] part of the reason we're doing so well."
Seniors on the team hope that the improvements they made to the team's culture will be a permanent change to the program.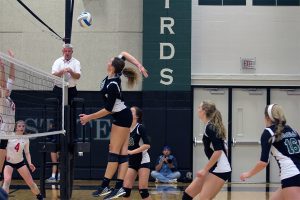 "We're just trying to leave behind a legacy of hard work, determination, being friends and creating a good family feeling in the program." Clarke said.
Senior Larissa Gaumer explained the positive attitude has helped the team through the fall, especially after a loss.
"We've really had to work hard this season and we've had to stay positive and just keep working our best every time even if we lost a game," Gaumer said. "[We] just keep up the good work and good energy."
The varsity volleyball team tied with two other teams at the state tournament, but had the fewest wins in their pool, therefore not qualifying for the tie breaker game.