Varsity football stops short of State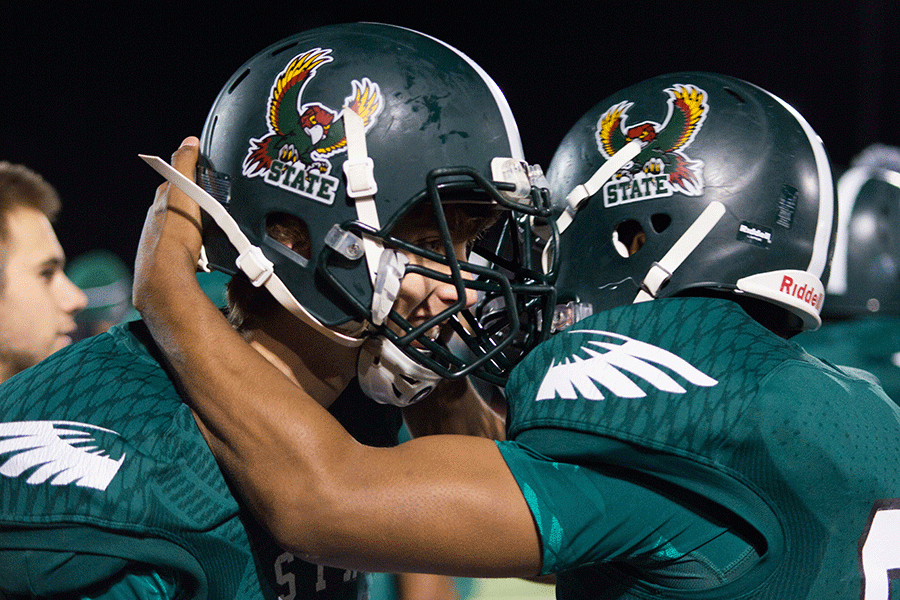 Juna Murao, Copy Editor
December 1, 2016
Stepping off of the field, the varsity football players held their heads low after losing 21-49 on the road against defending State champion Derby, ending their post-season. The locker room was filled with remorse and heartache from the team.
"Everybody was crying, I hugged all the seniors and coaches, thanking them. It was really sad," junior linebacker David Johnson said. "But it was a really good season, I don't think anybody really expected us to go this far."
"
To have the same outcome for the third time is heartbreaking"
— Zackariah Sanders
Emotions ran high as the reality of the loss sank in. Senior and wide receiver Zackariah Sanders realized that he would never be able to play football with his teammates again. He had been on the team for three years, however this year was the closest Sanders has gotten to State.
"To have the same outcome for the third time is heartbreaking," Sanders said. "I have a bond with these guys and knowing that you aren't playing with the same group of guys is a let down."
Beginning  the season by losing to Park Hill and Shawnee Mission West, the team felt distraught, causing them to point the blame on each other.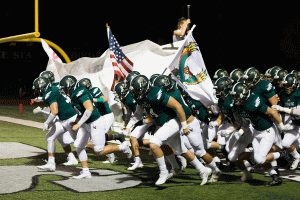 "We agreed that it wasn't right and [we] stopped blaming each other. The two team mates we lost  were good [players]," senior quarterback Dallas Crittenden said. "We came together as a team and built from our losses. We didn't let any of the losses take control of our lives."
Despite the hardship the team faced, Crittendon believes that the team grew together, strengthening their bond.
"We [have] gone through the adversity together and our brotherhood [has] just got[ten] deeper now that we lost," Crittendon said. "For the seniors, we can't play football for the rest of the year, but we have gotten stronger as a team without football."
Johnson will never forget the feeling of being on the field with his teammates.
"It kind of just turns you into a man, you're out there with your brothers and it's like war, nothing can describe it," Johnson said. "It sounds cliche, but it's true, you're out there with your brothers."
After transferring from Topeka High School, Crittendon felt accepted on the football team.
"Being a transfer student, I never had a brotherhood before in my old school, but that's what separates us from the other teams," Crittenden said. "No matter what happens, we're brothers."