Firebird Fantasy: Draft Week
September 1, 2017
Sundays are about to get a lot more exciting for football enthusiasts as the the National Football League kicks off which means the start of fantasy football for many.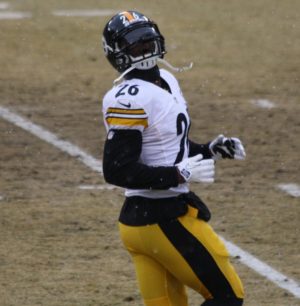 Will's Top Pick: RB Le'Veon Bell, Pittsburgh Steelers: Although David Johnson is listed as the number 1 overall projected draft pick from many sources, the Steelers had one of the top offensive lines in the second half of the season last year. Alejandro Villanueva only allowed 12 pressures in the last 9 names last year.
Will's Sleeper: WR Kevin White, Chicago Bears: Once the 7th overall draft pick in 2015, White's first two seasons have been plagued with injuries. The only potential problem with White is who's throwing to him, Mike Glennon, the guy who has thrown for a total of only 4100 yards in 3 seasons as an NFL quarterback.
Will's Bust: RB Joe Mixon, Cincinnati Bengals: Let's just lay it all out. He is projected as top 20 RB as a rookie. He is competing with two other prior starting RBs for the Bengals. He has had his issues off the field. The Bengals have lost two Pro Bowl linemen.
Evan's Top Pick: RB David Johnson, Arizona Cardinals: Arizona's stud RB is poised for another great season. He's ranked first by many fantasy rankings and for good reason. In his second season, he doubled his touchdowns from 8 to 16, and should be able to keep up that kind of production in his third year. With Arizona looking for a bounce-back season, I expect Johnson to shoulder the load to bring them over the top.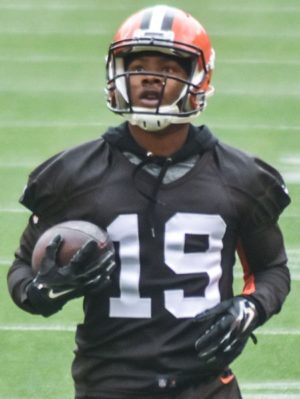 Evan's Sleeper: WR Corey Coleman, Cleveland Browns: I know what you're thinking: why should I pick a Browns receiver? Well, Coleman is a special case. Last year, he was limited by injuries, but still accumulated 33 receptions, 413 yards, and 3 TDs (12.5 average yards per reception). This year, he should be healthy, so hopefully he can build on the promise he showed as a rookie. With his ranking at around 110, there's very little risk in picking up Coleman in the 10th or 11th round of your draft. One thing to watch: how Cleveland's QB situation shakes out.
Evan's Bust: WR Sammy Watkins, Los Angeles Rams: There are two main reasons I think Watkins will be a bust this year. First off, he's still adjusting to a new system, and the underwhelming new QB throwing to him. Secondly, he is coming off a major regression, as he struggled mightily with injuries last year. With a ranking of around 50 from most sources, he is not worth drafting in the 5th round.
Come back next week for start/sit advice for Week One!