State tops Shawnee Mission West 56-9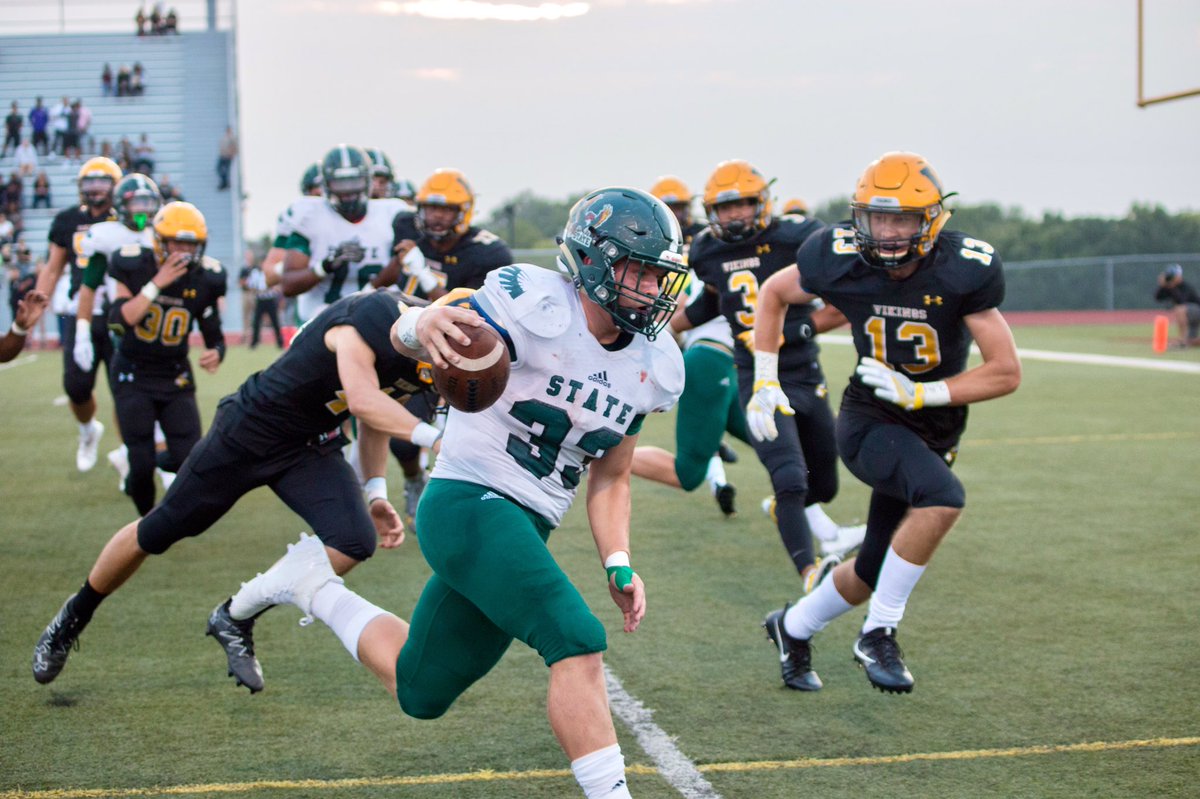 Will Cook and Jax Egan
September 5, 2017
The football team beat the Shawnee Mission West Vikings 56-9 Friday. It didn't look good for the Firebirds after an early botched snap that resulted in a safety for the Vikings, but the Firebirds persisted to score 49 unanswered points, topped off with a 46 yard touchdown run by sophomore Ja'Brandion Douglas.
"Once we got the butterflies out, we really clicked," senior Jake Rittman said.
The Firebirds' win featured a strong performance by the defense. The defense forced four turnovers. These turnovers were highlighted by an interception in the third quarter by senior lineman Nathan Spain which resulted in a touchdown pass from junior Jordan Preston to senior Tanner Cobb the following play.
"I just threw my hands up and caught it," Spain said.
After a strong first showing, the Firebirds hope to keep the momentum heading into their next game against Shawnee Mission South at home on Friday, September 8th.