Boys varsity advances to State championship in historic 68-57 win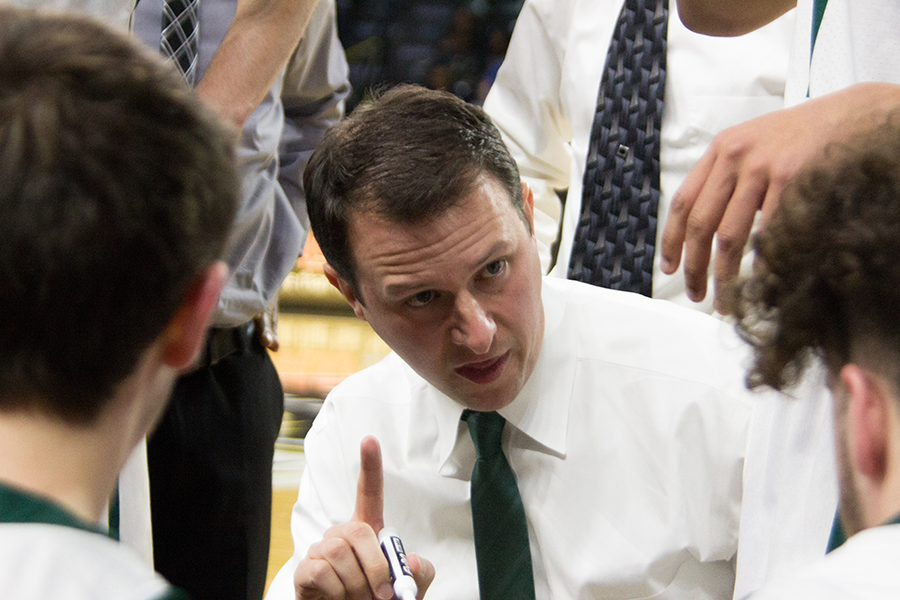 Jax Egan, Sports Reporter
March 10, 2018
Similar to the night before, the Firebirds got off to a slow start in the Class 6A Kansas state semifinals game versus the Topeka Trojans before coming back to win 68-57, advancing to the state championship for the first time in school history.
Free State's sluggish momentum shifted when senior Reece Downing checked in midway through the first quarter.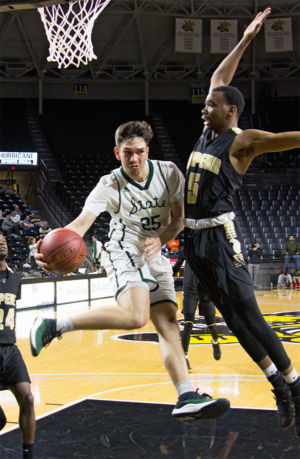 Downing's energy and presence woke the team up. They clamped up on defense and started hitting shots on the other end of the court, sending the Firebirds on an 18-2 run to end the first quarter.
"We were definitely feeling it," senior Bansi King said. "Everyone on the team, each guard was making threes, so that was just a fun time,"
The Firebirds continued their momentum into the second quarter. Seniors Garrett Luinstra, Simon McCaffrey and King all made three pointers in the 2nd quarter. Junior Noah Butler slammed down a vicious two-handed dunk and the score was 33-9. The Firebirds had gone on a 31-2 run.
"We knew we had to get up on them early and just stay disciplined," Luinstra said. "We knew we had to step on their throats,"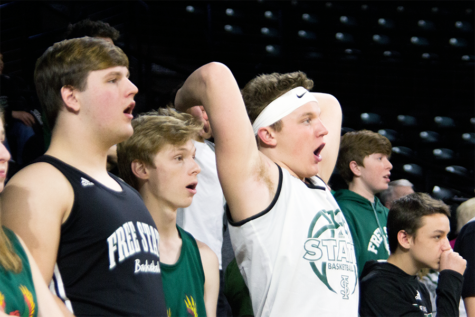 Even after being down by such a large deficit, the Trojans kept fighting throughout the second half, at one point cutting the lead to as little as nine. After losing senior Jalan Robinson to an ankle injury, and needing stops on defense, coach Sam Stroh substituted in lanky sophomore Dakari Middleton.
"His role is to get stops, protect the rim and get rebounds for us, and that's exactly what he did," Luinstra said.
The victory versus Topeka held a special importance to Downing, who attended and played basketball for the Trojans last year.
"Shoutout to them for just battling," Downing said. "It was very cool to play with my brothers from topeka,"
The Firebirds play in the state championship tomorrow at 6:15 p.m.