Sophomore Cole Anderson plays for all-dwarf basketball team
Sophomore Cole Anderson plays for all-dwarf basketball league, competes against international teams
Born with Achondroplasia—a genetic disorder which causes dwarfism—sophomore Cole Anderson has always been different from his peers. While his appearance is a large part of his identity, Anderson stands out for much more than his height.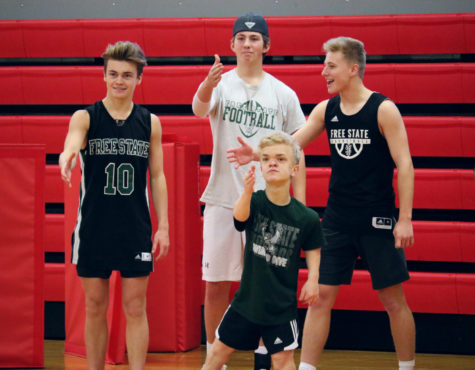 Known for having a positive attitude, Anderson has developed a personality which makes him well liked among his community.
"As a high school student, I think he is frustrated that he doesn't have any same sized peers in Lawrence," mother Cori Anderson said. "But he's not a victim of any bullying. Nobody picks on him, harasses him or calls him names. Cole is very popular. He doesn't feel like he is not a part of the crowd."
However, his self esteem was not easily earned, as he has experienced isolation from his peers in the past. As a child, Anderson was occasionally mocked for his height.
"In elementary school, kids weren't necessarily bullying him or being hateful, but it was more a lack of knowledge," Cori Anderson said. "The word 'midget' is a derogatory term, and we do our best to educate others if people refer to Cole as that. When Cole was in second grade, a couple of boys called him that."
Despite his classmates' harsh comments, Anderson took the conflict as an opportunity to inform his peers about his condition and how to approach those who have it.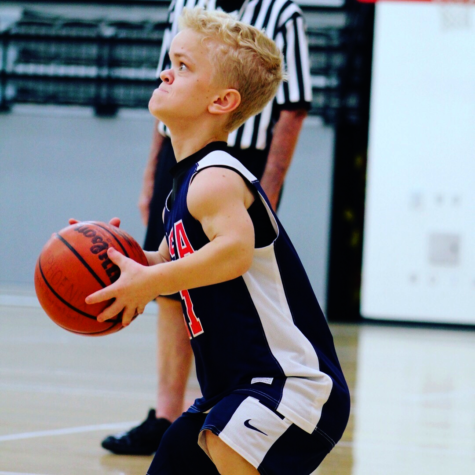 "He took it upon himself to go up to his teacher and say 'I need to have a conversation with them man to man'," Cori Anderson said. "His teacher was a great positive influence—he took the little boys aside and let them have a conversation about not using that word and why. Cole has really been his own advocate, I have never had to step in for him."
Anderson's experiences have played a large role in his current outlook on life, inspiring him to fully engage with those around him today.
"I have coped pretty well because, since I'm different, a lot more people notice me," Cole Anderson said. "So with that I usually try to be more positive and keep everyone around me happy."
Despite his eagerness to be a part of his school's community—along with his natural athleticism—Anderson realized his height would prevent him from playing on the basketball team.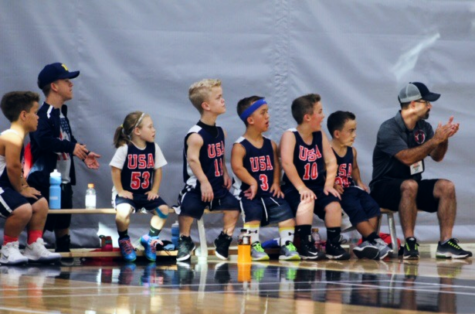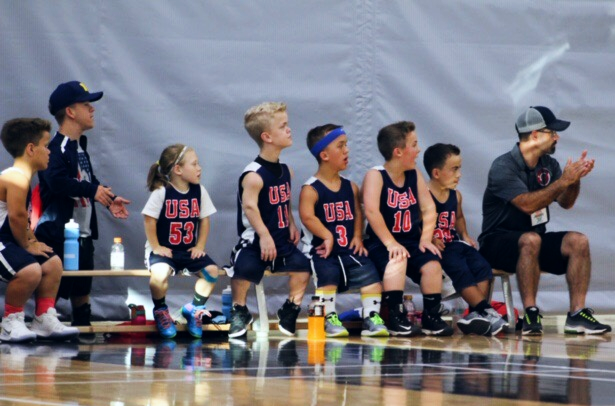 "Cole would love to play for the Free State Basketball Team, but do you think he would earn a spot?" Cori Anderson said. "Not because Cole isn't energetic or doesn't have great ball handling skills, but because he is not 6'7"."
Proving that his height doesn't determine his athletic ability, Anderson joined a private team consisting of all short-statured athletes. Through the Dwarf Athletics Association of America, he competes against other all-dwarf teams from around the globe.
"Every year they have a national game, and every four years they have a world game," Cori Anderson said. "People from all over the world come together to play basketball, soccer, badminton, volleyball, run track and field and swim. "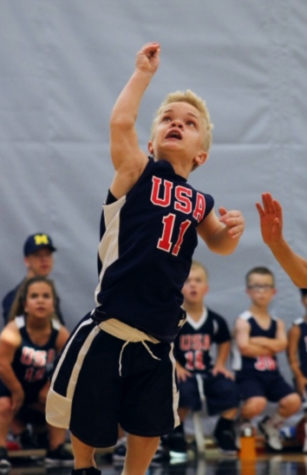 The DAAA provides a channel for short-statured athletes to connect despite the distance between them, as it can be challenging for players to find local teams to be a part of. Volunteer coaches such as Jeremy Harrison, 40, give their time to organize practices and schedule games.
"[Short-statured athletes] are all spread out throughout the U.S.," Harrison said. "There aren't a lot of them that they can play with locally, so we try to provide an opportunity for them to play together once a year and have good competition."
Often labelled as less athletic than normal-statured athletes, the DAAA allows those with dwarfism to show their skills in a supportive environment.
"People have preconceptions that they are smaller and aren't as good," Harrison said. "But in my opinion, size doesn't really matter. Athletes come in all different shapes and sizes, and they prove that on the court and the field whenever they play."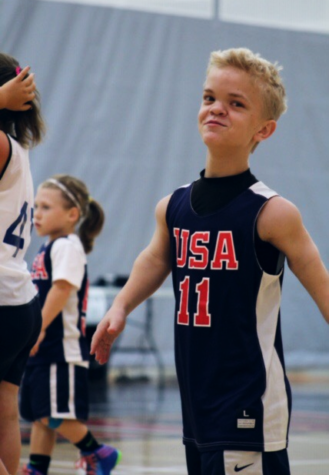 Aside from the opportunity to participate in a sport he loves, the team provides Anderson a chance to develop friendships with those who share his condition and experience the hardships that come along with it.
"Our relationship is tighter because we all are fueled by people not believing in us," Cole Anderson said. "We all want to be that person that makes people say 'I thought they weren't good at basketball', but we actually are."
Breaking stereotypes in life and on the basketball court, Anderson has finally found a community who recognizes that athletic ability should never be underestimated due to appearance.
"Whenever I am playing with dwarfs, it doesn't make me feel different from everyone else. It makes me feel normal because it doesn't really matter how tall or big you are in basketball—if you win you win."
View Comments(1)