'Just treading water, dude': Baseball ready to prove they deserve no. 1 ranking
After going 17-3 in regular season, Firebirds hope to hoist state title
At the Free State baseball alumni game earlier this season, former Sunflower League MVP Ryne Price brought one message to the Firebirds baseball team that stuck with them.
"Ryne said something like 'Just treading water, dude,' so we've all taken that to heart," senior pitcher Jake Zenger said. "We like that theme a lot."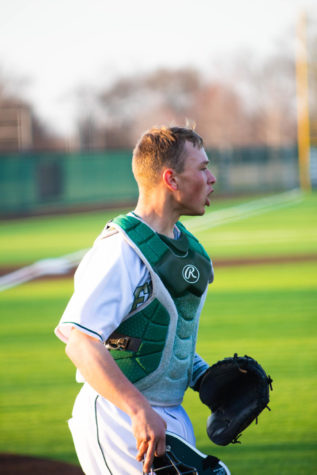 To be fair, Mike Hill's team has done more than just tread water this year. After an 0-2 start, the Firebirds went 17-1 the remainder of the season, including rattling off 14 straight victories at one point.
"We weren't really tense at all or anything," Zenger said of the win streak. "It's easy when we can goof around a little bit but still take our responsibilities seriously."
Junior Camden Karlin has been an important contributor both at the plate with his bat, and behind it with his glove. Karlin echoed a similar regard, but reiterated the team's focus is on winning state.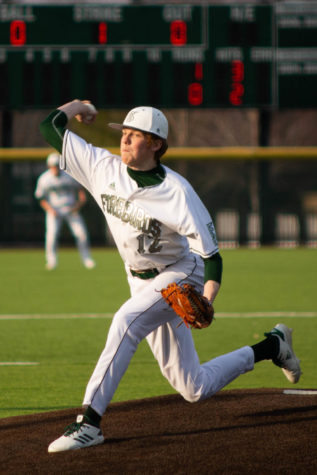 "Winning 14 in a row was pretty fun," Karlin said. "We all enjoyed it at the time, but we don't want to be remembered this season for just having a 14 game win streak. We want to be able to win regionals and hopefully win state."
Even with holding the number one ranking in the state through the end of the season, the team hasn't gotten complacent; they know they will get every team's best shot over the next couple of weeks.
"It honestly feels like KU during basketball season," Zenger said. "We know they're going to pitch their best guy, so we better bring it every game."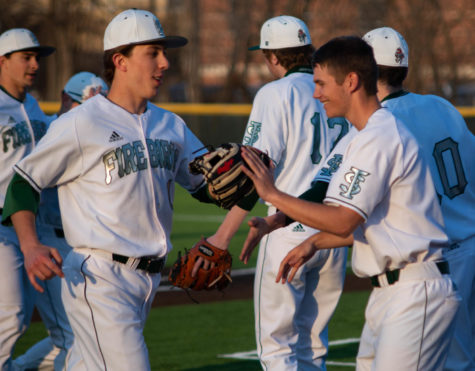 Over spring break when the Firebirds lost their first two, a glaring problem was an inability to get hits with runners on base. The team has been somewhat carried by elite pitching throughout the season, so the lineup hopes to improve upon that as they prepare to face the best teams the 6A division has to offer.
"Offensively, we haven't scored a lot of runs each game," Karlin said. "So we just need to be consistent."
As it turns out, Ryne Price had more uncomplicated, yet undeniably helpful advice to give to the team.
"[Ryne] also told us, 'Hey, it's all about the big flies,'" Zenger said. "So now it's just trying to get as many big flies as we can."
Leave a Comment