Students at your Service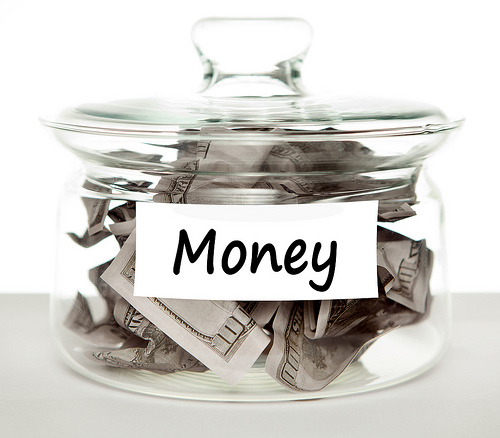 Earning money, bussing busy tables and making delicious Thai food is all in a day's work for sophomore Parkin Srisutiva.
Srisutiva has worked at Thai Siam, his parents' restaurant, for seven years. He does anything he is asked to do.
"I either cook, I… help people, bus tables, wash tables, wash dishes. Anything really," Srisutiva said.
Although he has to work three hours a day, he enjoys his job overall.
"The cooking [is the best] because I just like doing that," Srisutiva said. "…[I] don't really have anything else better to
do."

Sophomore Celine Nguyen also works at her parent's Chinese restaurant, Jade Garden.
"[I want to] get enough money to buy all the stuff I want so I don't have to depend on my parents all the time," Nguyen said.
Just like Srisutiva, she helps take orders and bus tables. Her favorite part is talking to people. Having her family own the restaurant has ups and downs.
"It's alright. I mean we get free food and when your parents own a restaurant…it's a little bit famous," Nguyen said.

Junior Kayla Goldman took on a job to help pay for gas, insurance and clothes. But getting a part-time job wasn't as easy as she thought it would be.
"It was a little scary sitting down and talking to a stranger about your life," Goldman said of the job interview.
The interview is something that many people are scared of, but Goldman was able to get through it and earn herself a spot on the Dunkin Donuts staff.
"I take orders throughout the night and I clean the store and prepare it for the following morning," Goldman said.
Working at a doughnut shop definitely presents challenges.
"I've done a lot of bad stuff," Goldman said.
Dropping milk everywhere and accidently saying bad things to customers does not make her job easy.
"Every day's an adventure," Goldman said.
Junior Bailey Watson doesn't work in the traditional restaurant, but instead runs her own business as a "cake boss." She has even attended the Wilton Cake classes, which include Cake Level I, Cake Level II, Fondant and Gumpaste.
She loves to bake while doing other jobs like lifeguarding and babysitting for some extra money. Watson's baking business is particularly busy around holidays. The largest order she has received was for a girl's birthday party, which included a school party and a family party in addition to the main party. This order required seven dozen regular sized cupcakes decorated with pink frosting, pink sprinkles and a pink number six.
"My favorite part is… seeing the reaction of the customer," Watson said.
Her inspiration to create a perfect cake for a customer comes from "new things [she] find[s] on Pinterest." Although cooking is great passion for Watson, she will keep it as a side job but not her main one in the future.
For those looking for a restaurant that hires students, Salty Iguana is a big hit. Sophomore Jackson Reed is recently took advantage of that opportunity. Reed enjoys his relaxing job as he busses tables and works concessions at KU.
"It's not a set thing," Reed said. "They just tell me what time I come in and then they just tell me when I can leave."
While he has a relaxed schedule, he also has some crazy moments at his job.
"When I was working at a KU game one time, we ran out of food, and this guy asked for [a certain food], and I was like,'Sorry, we ran out of that,' and he literally stood there yelling at me for 15 minutes," Reed said.