Seniors Saying Goodbye: Life goals and travel plans after graduation
Seniors discuss ambitious life goals and travel plans for after high school
Jordan Hauber
After taking Scott Smith's multimedia production class his freshman year, senior Jordan Hauber has taken an interest in film and aspires to become a producer some day. Specializing in documentary and narrative stories, Hauber plans to move to Ecuador to film movies which he hopes to showcase at film festivals.
"My goals are ridiculous and outlandish," Hauber said. "I should set some more realistic goals, but I'm not going to."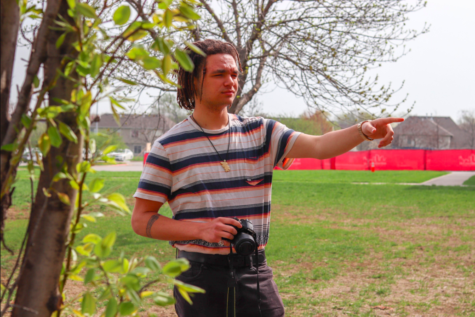 Hauber was offered a full ride scholarship from Global Citizen Year—a program that provides opportunities for students to travel and study within their field of interest. As a film career requires many investments and much equipment, a fully-paid bridge year is a turning point in Hauber's plan to reach his goals.
"I didn't think I was ready for college," Hauber said. "When I saw this program, I knew that's what I wanted to do."  
In the past, Hauber has struggled to provide necessary fundings for his films. To combat this, he has opened his own fundraising page online and is working three jobs.
"I've been working really hard to save up money and just keeping myself busy so I can reach my goals," Hauber said.
Hauber's dedication towards his passion has ultimately landed him an international opportunity. Though pursuing his goals may be a challenge, Hauber is known for always having a positive outlook.
"Jordan always puts a smile on everyone's face," Smith said.  "He's funny, creative, and very talented. When he finds the right balance of work and creativity, he will go far."
Brittany Hoffman
Early in high school, senior Brittany Hoffman did not believe she wanted to pursue soccer. Senior year, however, Hoffman realized that she would miss the sport if she were to stop playing. After making a late decision, Hoffman had to give extra effort during class to insure she was a strong competitor for scholarships among her peers nationally.
"Brittany has about half of her college payed because of how hard she's been working." sophomore and sister Alyssa Hoffman said.
After graduating high school, Hoffman will be attending Nova Southeastern University in Florida, and is planning to play soccer and study nursing. She hopes to play in Division two—wanting to focus on both school work and sport, the less competitive division allows her to balance her goals.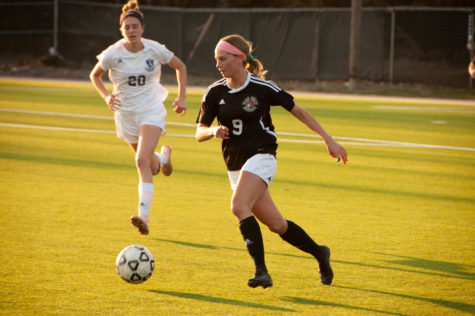 "I am very proud of how far she's come," Alyssa Hoffman said. "She's worked so hard in setting her goals and achieving them."
Fearing being far from family and friends, Hoffman has been spending extra time with her loved ones before heading out on her own. She has a close relationship with her mother, and has been inspired by her to choose a future she truly wants.
"I'm leaving everything behind for Florida," Brittany Hoffman said. "I won't have my friends, or family. Even though I will be alone, I know this is what I want to do."
Having played for 14 years, Hoffman has had constant support from her family to stick with the sport. With help from her family in choosing a college, she has found the right university for her athletic and academic needs.
"My family has done everything to support her, from going to every game, to driving her to wherever she needs," Alyssa Hoffman said. "We are all extremely proud of her, and we know how bad she wants this."
Joey Schmidtberger
"I want to do my own thing after high school," senior Joey Schmidtberger said. "I don't want to be forced into a career, I wanna follow my own passion and be my own person."
Going by the name JS4Real, Schmidtberger aspires to become a well-known rap artist and successful businessman. Interested in fundraising and charity, Schmidtberger plans to use his music to spread a message of charity worldwide.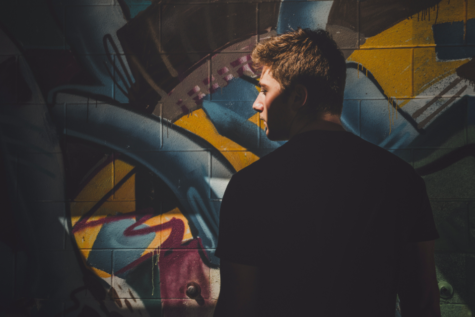 "Joey is always honest, and has a lot of positive energy," friend and senior Kaiy King-Wilson said. "He has taught me a lot and is always motivating me."
Schmidtberger performed at The Granada Theater in Lawrence in July of 2018 along with King-Wilson. There, he experienced performing in front of a large audience and inspiring others with goals like his for the first time.
"Performing with Joey has boosted my confidence and has me to keep doing music," King-Wilson said. "Seeing him perform has made me more open to showing people my music."
Schmidtberger plans to move to Los Angeles, California to work as a personal assistant to Universal Studios Directors, as well as collaborate with producers to further his music career. Schmidtberger hopes his future is one that people will remember.
"I want to live out all my goals and inspire others to follow their goals as well," Schmidtberger said.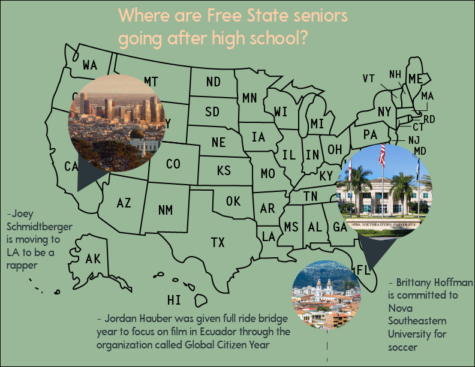 Leave a Comment