FEATURE: Students Pursue a Career in Modeling
Free State students express themselves by exploring a career in modeling
Modeling is a way for some students to find inner confidence and help local artists create beautiful work. Multiple students are on the road to successful modeling careers.
Junior Ava Gray began modeling around a year ago.
"I really enjoy being able to collaborate with different creators to bring their vision to life and portraying an image of something that isn't always necessarily in my comfort zone," Gray said.
Former student, Claire Cunningham has left Free State and joined Lawrence Virtual School to better pursue her modeling career. It can be difficult to balance being a high school student with a rigorous modeling schedule, but Cunningham claims it is more than worth it.
"This summer I'm going to New York to meet with the top agencies in the world, and from there I'll pick which agency I want out of those who want me, and I'll start doing fashion weeks and bigger shoots and campaigns,"Cunningham said.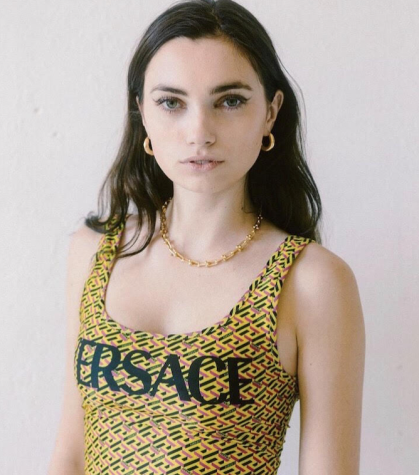 Modeling is a career that teaches numerous valuable life skills that can help set up a more successful future.
"Modeling has impacted my life because it has taught me how to present and represent myself well, especially in professional environments," Gray said.
Senior Stella Holland also plans to pursue modeling after highschool.
"Next semester, I plan on taking trips to New York for open calls with agencies and to get my foot in the door, then I'm going to take a gap year to really pursue that and see if it's successful," Holland said.
Through turning modeling into a career, students are able to help local artists all while doing something they love.