Students, psychologist discuss teenage relationships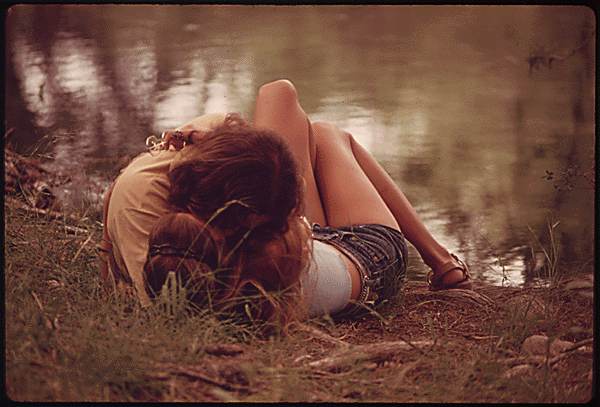 Bad or good news depending on your gender: the teenage relationship paradigm still favors guys.
"Despite seeing themselves a much more liberated in their expression of relationships and sexuality, I think girls still want to see some sense of connectedness in their relationships," said Dr. Wes Crenshaw, local psychologist. "Guys want to have companionship, sexual contact and intimacy, but they don't necessarily want to 'pay' for it in terms of affiliation or obligation."
This is part of the reason why it is often the boy who avoids a committed, serious relationship, while the girl wants just that. This statement was corroborated by the six students interviewed for this article: three out of the three boys interviewed said that the relationship would at least start out casual, while three out of the three girls interviewed immediately said they wanted serious relationships.
"I would never date someone where I didn't see it going anywhere," junior Bri Martin said. "What's the point of that?"
Dr. Crenshaw said that now, most teens are labeling their relationships as "casual." But this often puts the girls in asynchronous relationships, which means one person is more into the other person than that person is into them.
"You have to remember that the least motivated person in a relationship is always the most powerful, because he or she has the power to care less," Crenshaw said, "And that defines a lot of today's teen relationships. One person is 'up' and the other 'down.'"
Since it is often the boy who cares less in high school relationships, he is in the position of power. Most fights between couples are, at their root, power struggles. But ideally, both partners would want to please each other and work with each other to reach a compromise that satisfies both of them.
Senior Maddie Woodard recognizes this need for similar visions in relationships.
"I look for someone who's on the same page as me as far as what we're looking for," she said.
Keep in mind that Crenshaw is basing all of his statements off what is "normal," meaning falling within the majority of the bell curve. Girls are not at all always at the disadvantage of caring more. In fact, Martin said she avoids "boys who just love you too much."
One thing both sexes tend to agree on is a desire for sex, companionship and support.
According to a 2006–2010 National Survey of Family Growth, Vital and Health Statistics, teenage sex is increasingly more likely to be voluntary. In 2006–2010, first sex was described as "unwanted" by 11 percent of young women aged 18–24 who had had sex before age 20, compared with 13 percent in 2002. For young men in the same age-group, unwanted first sex decreased from 10 to 5 percent between those years.
"I would say we are at an all time high on [sexual intimacy]," Crenshaw said. "Young people are typically sexually active by the end of high school and those who are not tend to be outside the dating pool. In other words, if one is in the dating pool, one is likely to be sexually active, or as I've said it in the paper before, there are a small number of kids who are abstinent by choice. The rest are already having sex or would like to be if given the opportunity."
He cautions against getting into a relationship solely to have a sexual partner, because those relationships often end up empty and disconnected.
Outside of sex, every person interviewed said at least once that what they wanted most in a significant other was a best friend. A best friend encompasses a companion, supporter and confidant.
"If I'm in a relationship with somebody, I want them to be a really good friend who I can tell anything to," freshman Lauren Britain said. "And I want them to know what to say and to be there for me."
Over and over, students echoed her sentiment.
"Be there for me, support me and what I do," junior June Brooks said, "I'd do the same for her."
Teens want someone to rely on, who will validate and encourage and love them.
Leave a Comment