Eagle Scout Alex Houston hikes Antarctica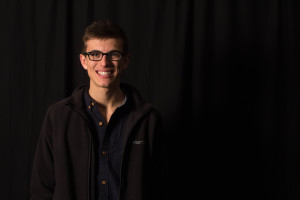 As everyone was frying under the sun on the beach, senior Alex Houston was watching a humpback whale breach in the icy waters of Antarctica.
Houston spent his spring break and the week before with around eighty international strangers in Antarctica. His near 12 years of involvement in Boy Scouts paid off with this opportunity for a rare expedition. Houston was selected as the representative of Boy Scouts of America for the trip and was the sole American voyager. The organization sponsoring the expedition is called 2041, lead by polar explorer Robert Swan. It's intended to raise awareness of the place many only reference when in need of a good cold weather simile. The organization places people in the remote land to experience and understand the environment that hasn't been directly touched by human hands, but is constantly being affected by them. "I'd seen some movies, some films but you really have very little idea of what it's actually like there so being there you just realize … Antarctica is much larger than the United States," Houston said, "and no people permanently live there, so you just get this sense of like, I don't know, it's very very solitary." Houston began his scouting career when he was in first grade, as a cub scout. "Basically there's just a rank system and you do different things to advance each badge," Houston said. "It's like a combination of community service or earning merit badges, leaderships, that kind of stuff." The top rank is "Eagle Scout," an honor that Houston earned last summer. Houston learned of the Antarctica opportunity less than two weeks before the expedition was set to depart. He submitted a video explaining why he wanted to attend the trip and how he was planning to promote the experience. "I guess they just liked the video," Houston said. A week before spring break, Houston began his journey by flying first to Atlanta, then to Buenos Aires, then to Ushuaia, the southernmost town in the world. After a few days of hiking, the expedition members boarded a ship to make the two-day journey across the Drake passage to Antarctica. The Drake passage is home to the roughest seas in the world. "There had just been a big storm, so a ton of icebergs had been pushed back into the channel so it was really difficult to navigate," Houston said. "They were worried we weren't going to be able to make it through…I'm sure it was very stressful for the captain." But atop the rough waters were breathtaking icebergs and mountains. Once the expedition members made it to Antarctica, their days were filled with landings, Zodiac cruises and guest speakers. Landings involved hikes on the continent and trips to various base locations. "Zodiacs" are small boats used for sightseeing. While on the ship, lecturers such as climate scientists or renewable energy business owners gave presentations. Although the trip wasn't the lounging and leisurely kind, Houston still experienced all the visual perks of a vacation in a new place. The ship provided refuge from the cold air with warm meals. "The ship that we traveled on had basically a chef and a cook and a crew that prepared the meals and the food was pretty good," Houston said. "They made sure that we weren't like starving or anything, you have to eat a lot of calories there when you're out hiking everyday, I mean and it's really cold so your body needs more energy to generate heat." He shared his experience by posting Instagram photos of swimming leopard seals, marching lines of penguins and jumping whales. "We were five feet away from a giant whale that was shooting its spout into the air and diving," Houston said. "And that was one of the most incredible moments." Houston's experience with the penguins was a little less charming than what's portrayed in the Happy Feet movies. "In person [penguins are] not as adorable, they definitely smell bad and are very noisy," Houston said. However, the smell didn't manage to lessen the thrill of seeing thousands of penguins waddling around in massive rookeries, where all of the penguins live and nest. Although the trip was run by 2041, Houston's personal experience was fully sponsored by Boy Scouts of America. Houston will continue working with Boy Scouts on projects that embody the main objective of the trip.
Leave a Comment