Lists that will (not) change your life
A set of lists that will likely have little to no impact on anyone's life as a whole
We admit, our center spread is rather random. But isn't that what life is all about?
Sometimes things come in lists of ten. Usually, they do not, but we as humans manipulate this randomness to fit into tidy lists because that is also what life is all about: attempting to organize and make things more manageable. The choice of list subjects is totally arbitrary and meaningless, but we think these facts are interesting and good to know.
By spouting them, you can impress your friends, embarrass your enemies, and make people think you are smarter than you actually are, which is always a plus. In fact, you should probably go ahead and memorize them so you can actually get somewhere in life. If you do not heed our advice, you will likely end up selling hot dogs under the bridge.
The lists on this spread are of differing levels of importance.  Some, like the most popular baby names, have absolutely no application to anything of any significance. Others, like the facts about the Arab nations, provide valuable information that everyone should know.
Also- please note we do not condone suicide; do not use the suicidologistics on the suicide list for suicidal purposes. And if you have a taste for heroin, please do not go to Iraq, where data indicates it is alarmingly prevalent. As you can see, we compiled some lists and now you can read them.
Yours truly and very, verily sincerely,
Kenneth and Becca,
Two handsome business men.
1. China (1,349,585,838)
2. India (1,220,800,359)
3. United States (316,668,567)
4. Indonesia (251,160,124)
5. Brazil (201,009,622)
6. Pakistan (193,238,868)
7. Nigeria (174,507,539)
8. Bangladesh (163,654,860)
9. Russia (142,500,482)
10. Japan (127,253,075)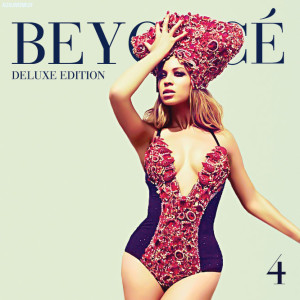 1. Justin Timberlake, The 20/20 Experience (2,427,000)
2. Eminem, The Marshall Mathers LP 2 (1,727,000)
3. Luke Bryan, Crash My Party (1,521,000)
4. Imagine Dragons, Night Visions (1,402,000)
5. Bruno Mars, Unorthodox Jukebox (1,399,000)
6. Florida Georgia Line, Here's to the Good Times (1,350,000)
7. Drake, Nothing Was the Same (1,344,000)
8. Beyoncé, Beyoncé (1,301,000)
9. Blake Shelton, Based on a True Story (1,109,000)
10. JAY Z, Magna Carta… Holy Grail (1,099,000)
Most Popular Girl Baby Names of 2013:
1. Sophia
2. Emma
3. Olivia
4. Isabella
5. Mia
6. Ava
7. Lily
8. Zoe
9. Emily
10. Chloe
Most Popular boy Baby Names of 2013:
1. Jackson
2. Aiden
3. Liam
4. Lucas
5. Noah
6. Mason
7. Jaden
8. Ethan
9. Jacob
10. Jack
Countries with Highest Suicide Rates: year 2012, per 100,000 people
1. Lithuania (34.1)
2. South Korea (31.2)
3. Guyana (26.4)
4. Kazakhstan (25.6)
5. Belarus (25.3)
6. Hungary (24.6)
7. Japan (23.8)
8. Latvia (22.9)
9. China (22.2)
10. Slovenia (21.9)
Good Things to Know About the Middle East:
1. Not all Arabs are Muslim.  There are significant populations of Arab Christians throughout the world, including in Lebanon, Syria, Jordan, Northern Africa and Palestine/Israel
2. Islam is a religion.  A Muslim is a member of that faith.
3. Shia Muslims are similar to Roman Catholics in Christianity in their strictly regimented method of practicing Islam.  Sunni Muslims are like Protestant Christians in their concern with a direct relationship to God.
4. People from Iran are also known as Persians, and they are not Arabs.
5. Arabs are Semites.  Usually applied to Jewish people, the term really refers to any group that descends from a group speaking a semitic language (Arabic, Hebrew, etc.)
6. Sunni Muslims make up most of the Muslim world (roughly 90%)
7. The country with the world's largest Muslim population is Indonesia
Largest High Schools in the Nation:
1.  Brooklyn Technical High School – Brooklyn, NY (8076 Students)
2. Fort Hamilton High School – Brooklyn, NY (7805 Students)
3.  Tottenville High School – Staten Island, NY (7770 Students)
4. Edward R Murrow High School – Brooklyn, NY (7609 Students)
5. Francis Lewis High School – Fresh Meadows, NY (7400 Students)
6. Benjamin N Cardozo High School – Bayside, NY (5775 Students)
7. Midwood High School – Brooklyn, NY 5620 (Students)
8.  Polytechnic High School – Long Beach, CA (4899 Students)
9.   Reading High School – Reading, PA (4868 Students)
10. Herbert H Lehman High School – Bronx, NY (4853 Students)
1.  Princeton University- Princeton, NJ
2. Harvard University- Cambridge, MA
3.  Yale University- New Haven, CT
4. Columbia University- New York, NY
5. Stanford University- Stanford, CA
5. University of Chicago- Chicago, IL
7. Duke University- Durham, NC
7.  Massachusetts Institute of Technology- Cambridge, MA
7.  University of Pennsylvania- Philadelphia, PA
10. California Institute of Technology- Pasadena, CA
10. Dartmouth College- Hanover, NH
Highest Drug Use by Country Statistic:
| | | | |
| --- | --- | --- | --- |
| Country | Substance | Total # of addicts (approx.) | Per Capita |
| Iran | Heroin | 9,500,000 | 14.32% |
| United Kingdom | Alcohol | 813,000 | 13.65% |
| France | Prescription pills | 850,000 | 13.2% |
| Slovakia | Inhalants | 70,000 | 13.01% |
| Russia | Alcohol | 100,000 | 7.1% |
| Afghanistan | Heroin | 243,000 | 6.9% |
| Canada | Marijuana | 223,000 | 6.4% |
| United States | Prescription pills | 1,929,000 | 6.2% |
| Brazil | Oxycodone | 843,000 | 4.29% |
| Mexico | Meth | 141,000 | 3.9% |