The Black Keys: Turn Blue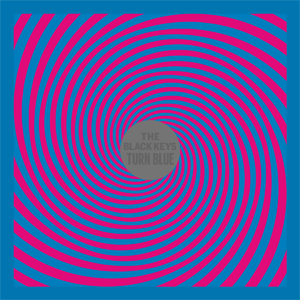 Ever since their album, "Brothers," I've been a pretty big fan of The Black Keys. "Brothers" is still my favorite of their albums, but their newest, "Turn Blue," is a close second. Duo Dan Auerbach and Patrick Carney have produced music since 2001. But it wasn't until 2011 that they gained critical acclaim from a widespread audience.
The Black Keys' music makes me feel like I can take on the world. Filed under the "Rock" genre on iTunes, The Black Keys can better be classified as a limbo between jazz, rock and punk because of Carney's fast-paced drumming and Auerbach's jazzy vocals and guitar. While the combination may seem odd, The Black Keys make it work. "Turn Blue" maintains these elements but has a psychedelic vibe, which is especially noticeable in "Weight of Love" and "Fever." My favorite"Turn Blue" tracks are "Fever," "10 Lovers" and "Gotta Get Away." "Fever" is "Turn Blue"'s hit single, and with good reason. The track is catchy and memorable with electric keyboard beats, guitar and drums creating the ultimate rock-out song. The hit is similar to their original garageband sound. "10 Lovers" brings a sadder vibe, focusing on love and passion. The guitar melody makes the song. Through it one can hear the artists' pain and suffering. The drum lines accompany it perfectly. "Gotta Get Away" is classic rock. The beat and guitar riffs just scream Americana. The guitar solo makes me want to dance in a 1950's poodleskirt-wearing teen kind of way. Overall, I give the Black Keys' "Turn Blue" a 9.5/10. While I'll never love it as much as "Brothers," this album is fantastic and well worth a listen.
Leave a Comment