Editor reviews the costs of graduating high school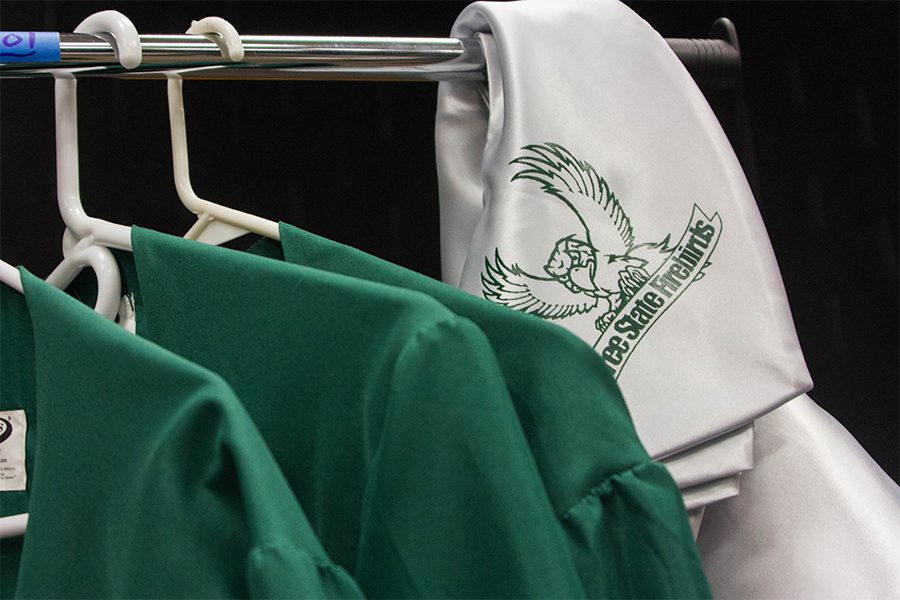 Darby Gilliland, Copy Editor
November 9, 2016
Parents watch with tearful eyes as their child shakes the principal's hand, takes their diploma and flips their tassel over their cap. Graduation tends to be an emotional day for students and their families, but once the excitement of the ceremony fades, the worry begins again.
Many students spend years preparing themselves for the financial burden that comes with getting their degree. But what many people are not prepared for is the cost of graduating high school. Seniors pay a $40 graduation fee for their cap, gown, tassel, diploma and diploma cover, but the costs only increase from there.
A "traditional graduation" usually includes senior pictures priced around $25-$340 depending on the package according to howmuchisit.org. Graduation announcements cost $53 for 35 invites according to Josten's A graduation party can cost $985 according to GraduationParty.com and Thank You notes cost $26 for 40 cards from Vistaprint.
The administration encourages students to purchase the "graduation package" that includes 25 Official School Graduation Announcements, 25 Custom Photo/Next Step cards, 25 Thank You Notes with Custom Monogram Seals, a Deluxe Senior Pen and a bonus Mascot Tassel. This package costs $157.45, not including add-ons like Senior Apparel, Senior Jewelry, Keepsake Items (Senior Memory Book, Tassel Key Ring, etc.). Digital Frames & Plaques, special Tassels and a Class Stole.
Going to college has become an expectation for high school graduates. While the number of college-bound students is increasing, the cost of going to college is rising as well. Between 2003-14, average cost of tuition, fees, room and board rose 34% according to the National Center for Education Statistics. Not only is there the tuition to worry about, but there are books, housing, food and more added to the bill.
Most colleges have a fee that students must pay in order to apply. Prestigious universities tend to charge more, while other schools do not charge for applying. The average application fee is $41 with the highest in the nation coming from Stanford University at $90, according to an article published by U.S. News. As admissions are competitive, students are encouraged to apply to backup schools along with the school of their choice. Added with money spent taking college visits, the application process is quite costly.
The majority of public and private universities require applicants to include their ACT or SAT scores with their application. It costs $39.50 to take the ACT ($56.50 with writing) and $43 to take the SAT ($54.50 with essay). According to act.org, students with a score of 13-29 raise 1 point each additional time they take the test on average. Students can also take ACT or SAT preparation classes or use tutoring services to raise their scores. Money spent on getting a desired test score continues to stack up.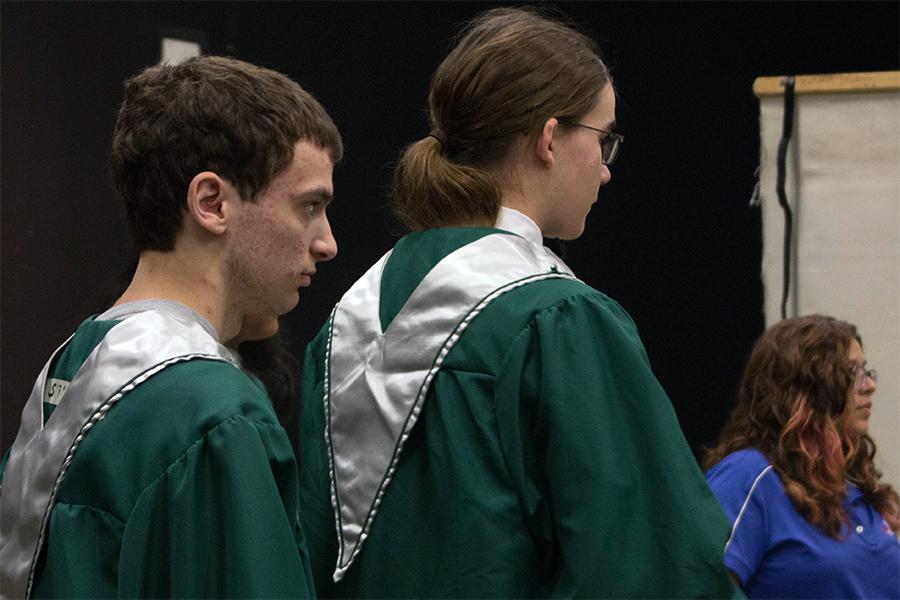 Fortunately, for those already overwhelmed with the prospect of paying for college tuition, these costs can be brought down.
Many students waive the cap & gown fee by renting used gowns or hand-me-downs from past seniors. According to Asst. Principal Lisa Boyd, used gowns must include the silver cord, cap and tassel and if you would like it to be the same as the students', it must be from 2013 or later because the school switched companies. However, used tassels will not have the correct year on them.
As for traditional graduation costs, connections go a long way. The school hallways are crawling with excellent student photographers who would be more than happy to add seniors shots to their portfolios–free of charge. There are plenty of online services to be utilized to create graduation announcements and Thank You notes at reasonable prices. Some senior photographers also include graduation announcements in senior picture packages. Lots of students share the price of their graduation party by getting a few friends together and having a joint party.
Getting standardized test prices down can be more difficult. One way to lower the cost is to take the ACT practice test offered at school for $20. This score does not count, but it is a less costly way to experience the test and figure out one's stronger and weaker areas. In some situations, students from low-income families or other extraneous circumstances are able to request a fee waiver to take the test for free. There are also ACT and SAT Prep books that include practice tests and other tips for $10-$30 according to Jet.com and Thriftbooks.com. Also, not every college requires the writing or essay portions, so the extra cost is not always necessary.
Graduating and moving on to post-high school life is stressful. Finding ways to save money while still having the desired graduation experience can make it easier to relax and enjoy being a senior.