Dungeons and Dragons Club provides creative escape
After rolling a two out of twenty for intelligence, freshman Greta Hayden was understandably disappointed. Ten hours later, Hayden and her group are deep into their game, or "campaign," of the role-playing game, "Dungeons & Dragons." A haunted forest, a magical kingdom or anywhere in a fantastical world help members of the newly formed D&D Club escape from reality. The role-playing aspects of the game, where the player can be anything from a gnome to an elf, are what intrigues players like Hayden.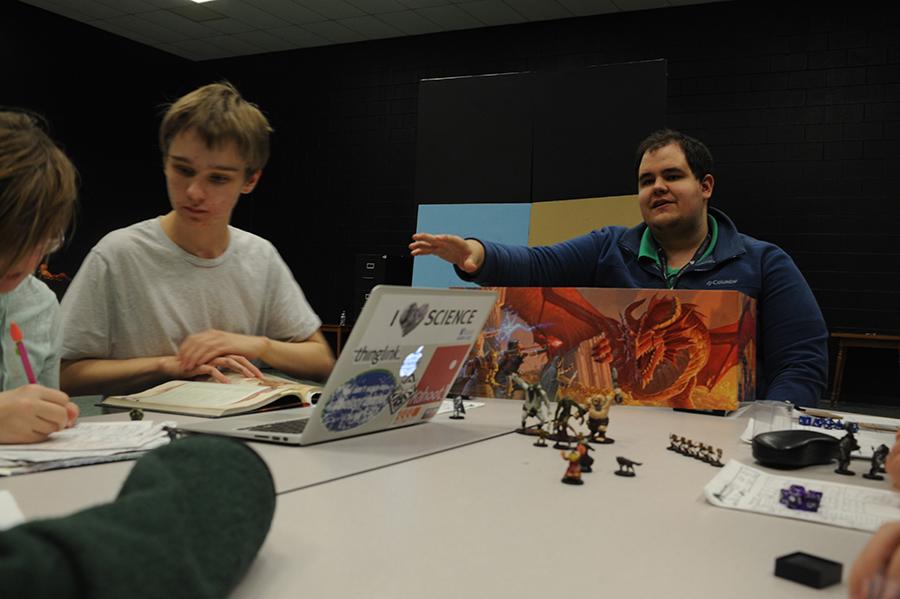 "For me, it's fun because I get to be a different person," Hayden said. "I really like fantasy things and these role-playing games. It just speaks to me."
For many, role-playing is a way to escape the stress of high school.
"If you're a teenager in a high school, something like D&D, where for a little while after school you can [escape], speaks to a certain want in people," freshman William Burns, a founding member of the club, said.
Burns started the club knowing escapism is something many high schoolers need.
"I've been playing it for a long time, and from my experience, a lot of people enjoy it even if they don't have much experience," Burns said. "[Many] might not know that they want [to play], but know they want to get away from it all."
As president, Burns says he believes his role is not as important as other clubs due to the campaigns being so separate.
Campaigns in the club typically consist of four to ten people. With the club having over 25 people at any given time, there are many campaigns that progress independently.
Burns' campaign is currently facing multiple looming conflicts. The group is trapped in a cavern, with an incoming skeleton on one side and a locked door on the other.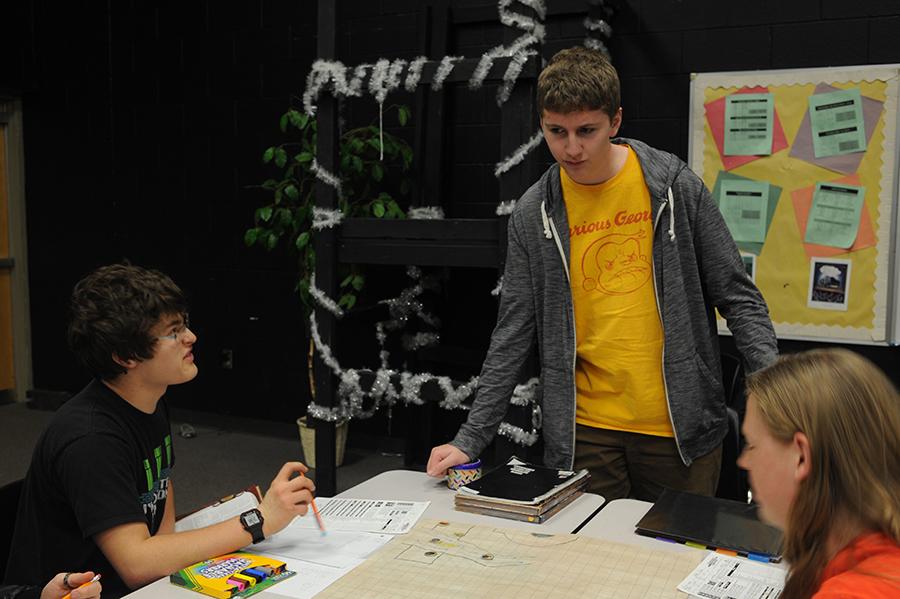 The players must now try and find a way to escape their current predicament.
Gameplay is extensive and complex, with each person having their own character sheets featuring their character's statistics, materials and other information that can help the group.Within each campaign, a "Dungeon Master" helps drive the game by controlling the monsters, landscape and people the group encounters.
"
You get yourself into a situation with your team, and everyone's laughing"
— Lincoln Edgecomb
"[Being a Dungeon Master is] mostly responding to the players," Burns said, who is Dungeon Master for his campaign. "[They're] not the most important person there, but without [them], none of it would work. The point of it is to control all the opposition and dynamics."
With millions of copies sold, D&D has made a firm footprint on society and now Free State, creating an enjoyable and comfortable environment for many.
"You get yourself into a situation with your team, and everyone's laughing," sophomore Lincoln Edgecomb said. "It's amazing."