Review: Several Lawrence chicken restaurants
More stories from DeeDee Zolman
There are 10 chicken places taking over Lawrence, but each chicken place is different in one way or another. Slim Chickens, which just opened a new location on Iowa St.,are most famous for their house sauces. They have 17 sauces including a brand called Korean BBQ. There are many other types of sauces that are sweet, sour or spicy.
We also have Raising Cane's and I would say it is the best place to go not just because of the food, but their service. When going through the drive-thru at Raising Cane's, I alway get a funny joke or comment from the employee through the speaker. For example I had one guy ask me: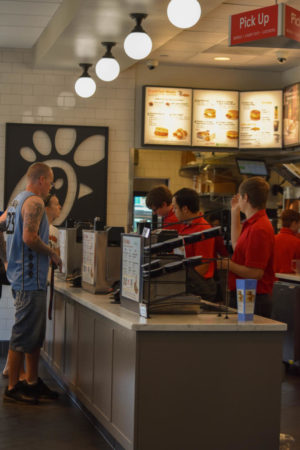 "Yo, yo, yo! Want some fresh hot chicken to go?"
I thought that it was amazing that they were this pumped up at 10:00 p.m..
If a customer wants a family meal that has 8-16 pieces of chicken, then look for Popeyes Louisiana Kitchen. I think their lemonade is the best. Plus, they have the type of meals seen on the "Donna Reed Show", where they eat mashed potatoes, rolls, beans and fried chicken.
I liked the unique waffle potato fries at Chick-fil-A which are bigger than fries from other restaurants. They are also have a chicken basket which I thought tasted good and tender.
Last but not least there is Jefferson's Restaurant. They are famous for their wings and their fried mushrooms. They also have more options on a range of sides and appetizers. Like their fried pickles, which are amazing. Students agreed with me that Raising Cane's is better than other chicken restaurants, according to my survey.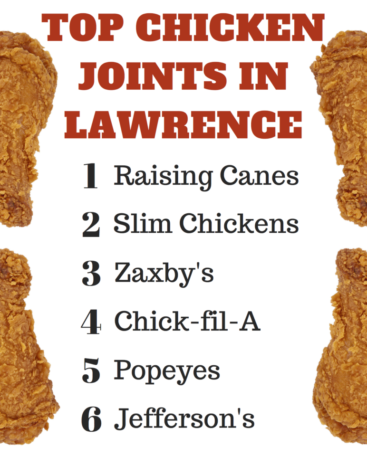 Leave a Comment