Boys varsity soccer dedicates overtime win to Keith Loneker
After a strong first half, the boys varsity soccer team climbed their way back from a point deficit to win in overtime against De Soto Monday night. The game was dedicated to Keith Loneker Sr., a longtime Free State athletics supporter and professional football player. Loneker Sr. died of cancer late in June. Head soccer coach Kelly Barah couldn't find the words to describe what Loneker had meant to the soccer program.
"We don't have enough time or enough words," Barah said. "So the only one I can find is: Everything."
"
After everything people had done for us, I wasn't going to let us lose"
— Charlie Newsome
Loneker Sr. was diagnosed at a young age with a fused hip and was told he could never play football. He went on to play in D1 football, as well as the NFL because of his toughness, so it was only fitting that the winning goal, scored by Pete Junge, was a tough shot according to Barah.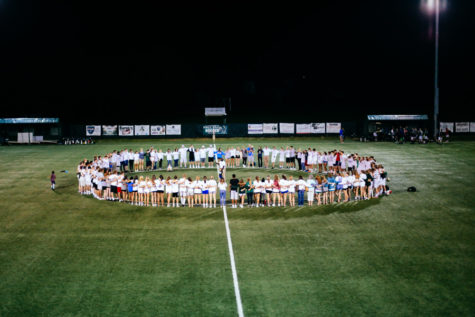 Loneker's family travelled from New Jersey to be present at the game. His son, Keith Loneker Jr. was ceremoniously a captain for Free State Monday night.
"It means a lot," Loneker said. "A lot of great things come from coach Barah and I truly believe a lot of the stuff he does you don't see around."
After taking a 3-0 lead in the first half, the Firebirds allowed four points and scored once, forcing the game into overtime.
"Honestly, I didn't expect to go into overtime with De Soto," midfielder Charlie Newsome said. "But we told ourselves we were going to do it for Keith. I feel like Keith was watching over us…He wanted us to grit it out, and that's exactly what we [did]."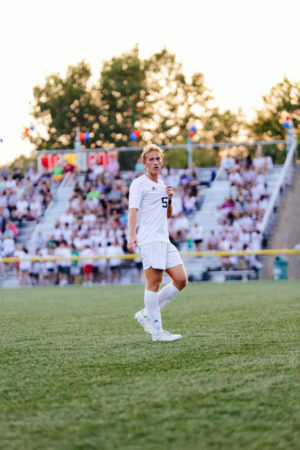 Newsome scored three out of five points, including the tying goal which helped the Firebirds win in overtime.
"The thought of losing never crossed my mind," Newsome said. "I wasn't going to let it happen in front of the fans or for Keith…After everything people had done for us, I wasn't going to let us lose."
Leave a Comment