Brief: Gymnasts Take Their Final Dismount
A recap of the gymnastics season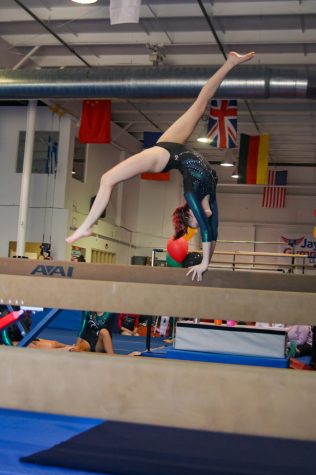 The gymnastics team had a season defined by perseverance and hard work. The team came into the season after losing many seniors, with the determination to succeed. The gymnasts spent practices working hard and maintaining good spirits.
The team came in 4th at state, with senior Chaney Finkeldei at 5th place on beam and 8th place in the all-around category. Senior Avery Qualseth placed 9th on floor and 10th on vault.
"It was definitely hard coming off a year of winning when we lost a lot of seniors," Finkeldei said. "But we still did a good job of keeping the spirits up and having fun."
Other than the state competition, League was the team's best competition.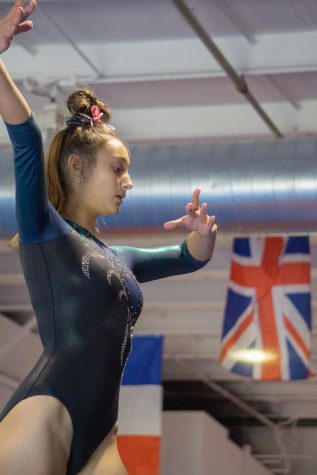 With junior Kenzie Vaughn placing 5th on bars, and sophomore Elaina Zung placing 6th on beam, the team placed 3rd. For the Junior Varsity team, Mallory Qualseth came in with 4th on floor, 3rd on vault, 1st on bars, 1st on beam, and 1st in the all-around category. The JV team won all of their meets as a team.
The team struggled with multiple athletes out with injuries, but the gymnasts came together and ended the season on a strong foot.
"People did a good job of stepping up," Finkeldei said. "There were a lot of seniors and a lot of burn out, but we did a good job of coming together to end the season strong."
Leave a Comment