Teachers adapt music classes for online learning
Orchestra, band and choir face difficulties operating online
For choir director Scott Ireland, this semester has been a "never-ending cycle" of Webex, Flip Grid, SmartMusic, emails and planning.
Assistant Orchestra director Russell Clark has also been adapting his curriculum to an online format.
While many academic classes can be transferred into video calls and online programs, classes like orchestra, choir and band rely on real-time, in-person interactions. Directors are getting creative.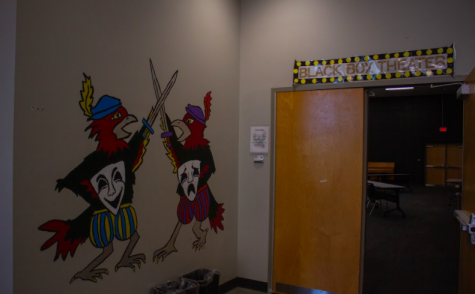 In music classes, being able to hear students' performances is crucial. With the lag of a video call, this is nearly impossible.
"We have students' microphones muted while the teacher plays a certain part of the music," Clark said. "The students play along on their end and can only hear themselves and the teacher rather than the entire orchestra."
Meanwhile, band teacher Randy Fillmore is navigating a new process of instrument pickup and instrument care, all while staying online.
"Students have been able to come to the building and receive instruments for their at-home use," Fillmore said.
Traditional rehearsals can't happen with online learning, much less concerts. Program leaders are hopeful for future concerts but unsure of what will be possible.
"How orchestra concerts look will completely depend on the restrictions and mandates from Douglas County and our school district," Clark said. "We hope to have some sort of socially distanced performances with a limited number of audience members or no audience at all."
"As of now, choir will not have any concerts this semester," Ireland said. "Hopefully that can change for next semester."
Clark said teaching online doesn't have many benefits for a program like his.
"For orchestra there are virtually no advantages to teaching online," Clark said. "Since the bulk of what we do is large group rehearsal, we have had to completely recreate our curriculum."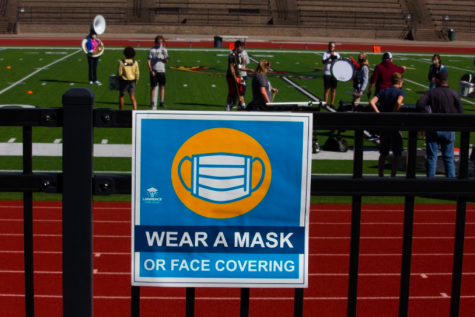 Choir and orchestra students appreciate what their teachers have done in the meantime.
"Honestly, I think the choir program is doing a fantastic job. I wouldn't change anything," choir student junior Max Bates said.
Bates is not the only one who feels that way.
"The teachers are doing the best they can, and it's going to be okay," orchestra student junior Arwen O'Brien said.
Hearing students be hopeful during the pandemic is music to their teachers' ears as they also struggle to navigate the unusual semester.
"Reach out to your teachers," Clark said. "We are here to make sure you succeed, and many of us are as overwhelmed as you are. Be patient with others and yourself."
Ireland agreed.
"We are all struggling right now, teachers included," Ireland said. "Remember to take time for yourself to do what makes you happy. Seek out friends in socially distanced ways, listen to music, create some art, play video games. It will be okay."