As soon as the leaves fall, so do a variety of different autumn themed dishes. Lawrence has many restaurants and many foods to eat, but which ones are worth trying?
Spin Pizza– Pumpkin Cheesecake Gelato (8/10)
At the price of $2.50 you can get a small gelato or $3.50 for a large. If you like pumpkin spice, their pumpkin gelato is for you. It also includes small pieces of crust to tie in the Cheesecake feeling. Overall it's a nice ending to a meal.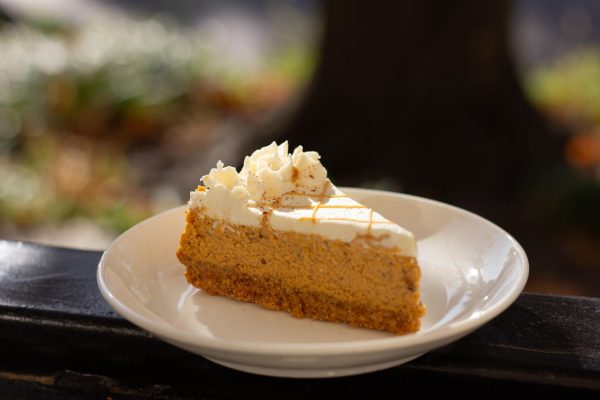 Great Harvest Bread Co.- Pumpkin Cinnamon Roll (6/10)
Along with its gorgeous composition, it was a very rich tasting pastry. It
was very sugary, however it definitely could have been better with a more prominent pumpkin taste. The cinnamon overpowered the pumpkin a bit but it's still a great option for a fall dessert.
Wheat Fields– Pumpkin Cheesecake (10/10)
The cheesecake rang in as $5.00 a slice. Though more expensive, it had the perfect balance of the cheesecake taste and pumpkin. The texture is slightly thicker than a regular cheesecake, but it definitely added to the pumpkin feel. It was topped with pumpkin drizzle, whipped cream and cinnamon. Needless to say the display was very nice.
My favorite was Wheat Fields pumpkin cheesecake, but if none of these appeal to you, there are many other options around Lawrence such as Wendy's pumpkin frosty, Dunkin' Donuts' pumpkin spice line or Starbucks' autumn line.