Beyond the Rivalry
A look into the Free State versus Lawrence High sports rivalries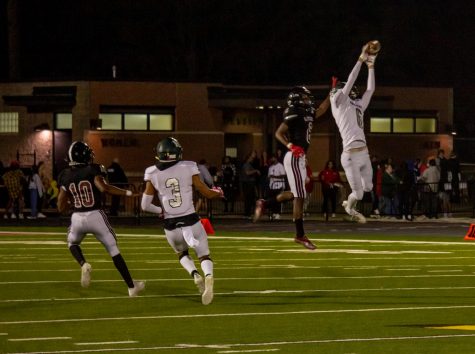 In response to overcrowding in 1997, a third of Lawrence High students transferred to the newly founded Free State High School. From then on out, Bob Billings Parkway would split Lawrence in half, creating one of the fiercest rivalries in the state.
"All year, people are always super excited about the LHS vs. Free State basketball game, volleyball game and football game," senior Jalen Jordan said. 
Despite going winless last year, the Firebird football team regained their momentum, taking home the Sunflower League title on Friday, Oct. 2 and heading to the state tournament. 
Clint Bowen, the new Lawrence High football coach, wishes that people would put less emphasis on the rivalry and focus on bettering both programs.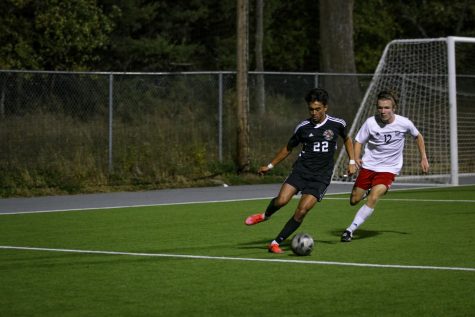 "The mentality is, if we cannot have something, they cannot have it," Bowen said. "If one school does something good, the other side immediately wants to call the school board and complain about how it is not fair, instead of just doing better themselves. As a community we need to work together, not against one another."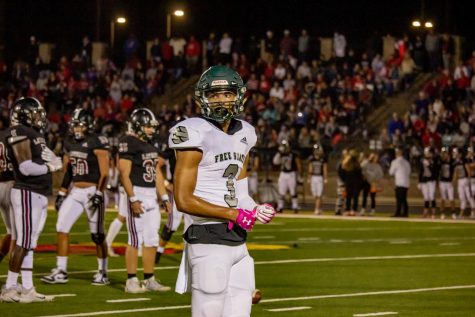 Bowen wants both schools to focus on improving sports to  create a better environment for the athletes coming into high school for years to come.
 "What makes the rivalry better is simple: ensure that both programs have everything they need to be great,"  Bowen said.
Two great programs in competition creates excitement and attention, leading more kids wanting to be involved. Bowen expressed the value of this, as more kids will learn from experience in sports. 
As people say, "iron sharpens iron" and it's no different in Lawrence.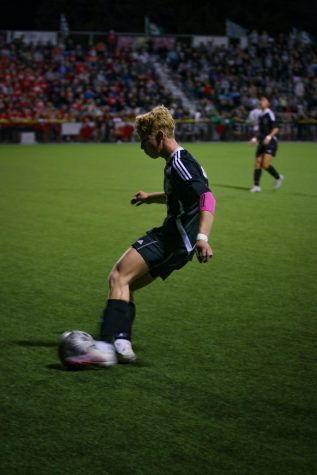 "It creates a sense of urgency and a desire to play at our highest level," Free State Coach Kevin Stewart said.
During rivalry week, the players have a different mentality in place.
"Pressure creates diamonds, so I think that we're gonna shine bright on Friday," said Jordan. "Last year we got our butts handed to us, so this year we come out differently and show them who's the king of Lawrence."
Even after winning their last six of seven, all the focus was on the "City Showdown".
"It's simple, I want to win!" Stewart said. "I want our players to play hard, play the right way and win the game for the Free State community."
Leave a Comment