Madison Piper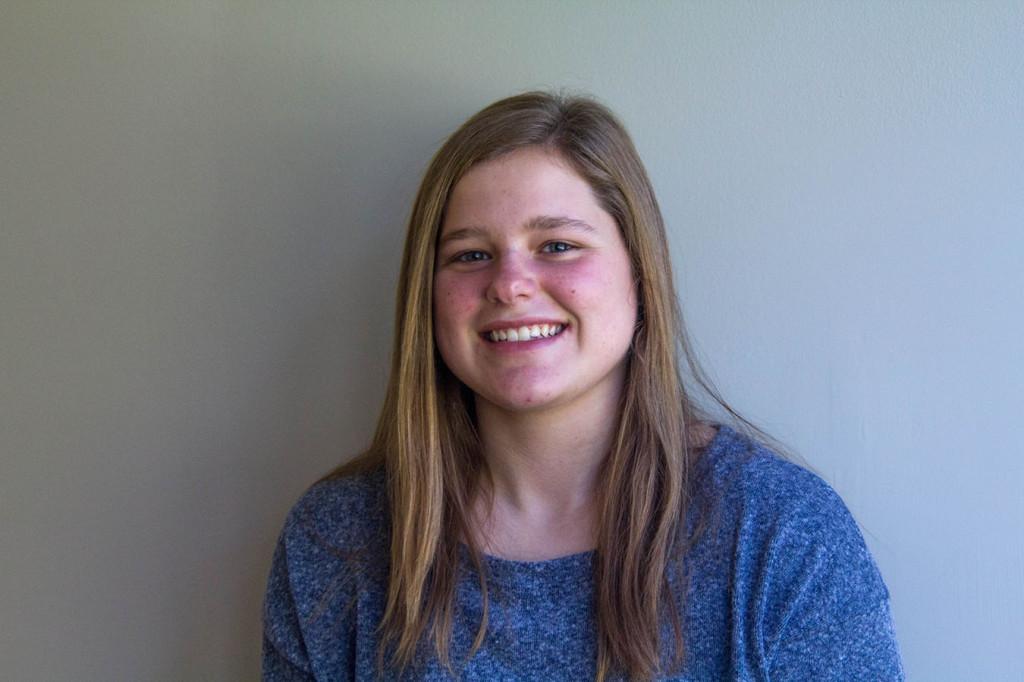 When freshman Madison Piper says she "looks up to her dad," you may not know whether she is speaking literally or not. As a forward for the 1988 University of Kansas national championship team, Chris Piper definitely makes people crane their neck to see him. However, his daughter values him by more than his accomplishments.
"He's coached me since day one, and he's basically the person I turn to when I don't get something," Piper said. "He's the one I turn to. He just knows a lot about basketball."
Piper has always played basketball. An interest sparked both from her dad and because the sport appealed to her.
"It's always been the sport I've played," Piper said. "Like if I played soccer I would always just go back to basketball."
Piper now focuses her efforts exclusively on basketball by working with a trainer twice a week and playing competitively on a traveling team.
"They're like two years older what I usually play, so it gets really competitive," Piper said.
In fact, along with winning games, earning a spot on her current team, the Hoopsters, has been one of her biggest accomplishments. This feat will prepare her well though, as she anticipates her first upcoming high school season .
"[I'm] very excited," Piper said. "I hope I make the team . . . I want to get better, and I want to help the team win. I want to contribute and not just be there."
Piper already possesses some of the skills she needs; her strengths include being a team player, passing the ball, scoring and overall defense.
Although Piper insists people respect her individuality as a player, they often tell her her shot is better than her dad's.
"He was a terrible shooter," Piper said. "Oh shoot! I mean, no he wasn't. He was a good shooter."