Security Guard Dies
Students say 'goodbye' to long time school mentor Charles Thomas
Security guard Charles Thomas passed away on April 30, 2021, leaving behind a legacy as the head sponsor of Can We Talk, a program which works to help students of color achieve their goals by pairing them with adult mentors.
"He really loved being a part of Can We Talk," security guard Dee Kemp said. "He liked working the student sections at Free State football and basketball games. His Legacy to me would be the love and dedication he had for the students and their well-being."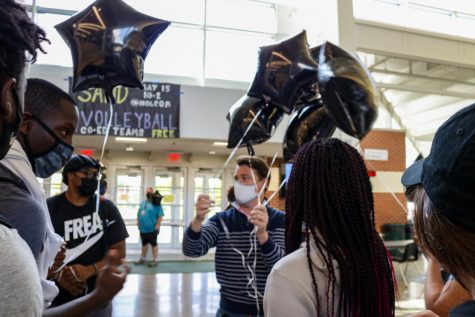 Kemp describes Thomas as being more of a big brother than a friend, with both being U.S. Army veterans and sharing a passion for making things better for students of color. 
"He was a source of information, knowledge and experiences," Kemp said. "Charles was a man that was concerned about all the students at our school, and not just the students of color but all students."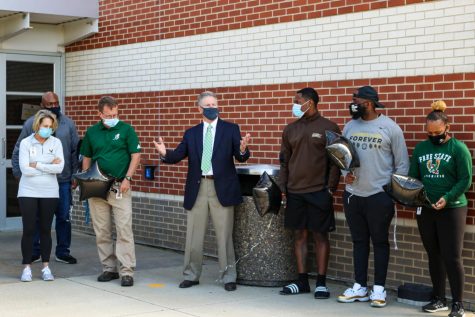 Special education teacher Jacob Larson, another Can We Talk sponsor remembers Thomas as a man who was "simultaneously laid back, while also holding high expectations for the students."
"He was an example of how the school staff who impact kids the most aren't always the teachers," Larson said. "I learned that every single staff [member] has the potential to be an incredible influence in a child's life."
Larson remembers Thomas by his infectious laugh, his adoration for his wife and love for his students.
"I miss you Charles," Larson said. "And your students love you so much."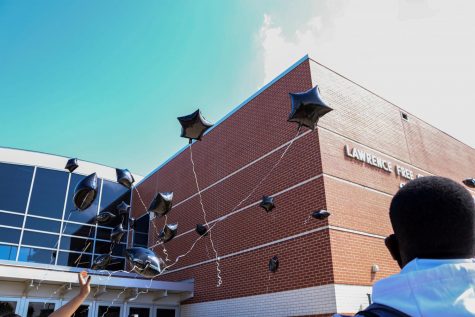 Leave a Comment